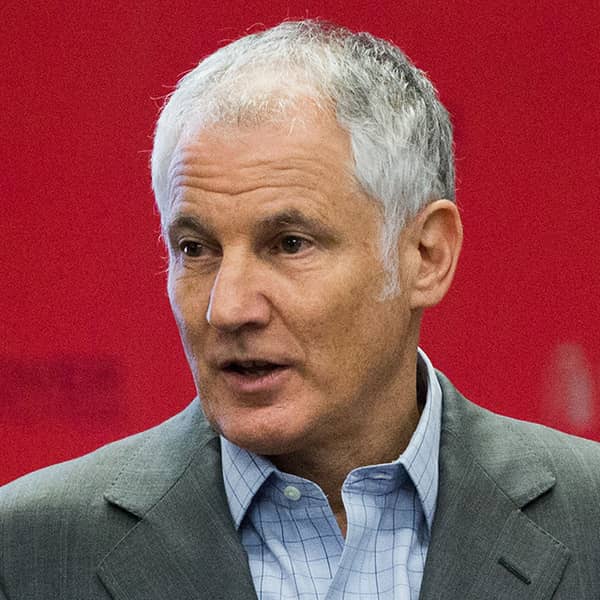 Stephen Kotkin
Perhaps no one brings deeper historical perspective and insight to understanding Russia's invasion of Ukraine than Stephen Kotkin. One of the most profound and prodigious Russian history scholars of our time, Kotkin taught at Princeton University for over 30 years, and is now a fellow at the Hoover Institution and at the Freeman Spogli Institute for International Studies, at Stanford. His research encompasses geopolitics and authoritarian regimes past and present, and he is the author of seminal scholarship on Russia, the Soviet Union, Communist China, and global history.
His masterwork is a three-volume biography of Joseph Stalin, which include: Stalin: Paradoxes of Power, 1878–1928; Stalin: Waiting for Hitler, 1929–1941 and Stalin: Totalitarian Superpower, 1941-1990. Each riveting volume draws the reader further into the history of Russian power in the world and of Stalin's authority in Russia.
Kotkin brings formidable historical depth and a sharp sense of the current geopolitical landscape to current discourse about Russia, Putin's leadership, Ukraine, and Europe's future. He has written numerous articles and been interviewed on podcasts for Foreign Affairs magazine, the Wall Street Journal, the Times Literary Supplement, and other major publications. Recently published essays include "The Cold War Never Ended" and "Russia's Perpetual Geopolitics".
Kotkin has participated in events of the National Intelligence Council, among other government bodies, and is a consultant in geopolitical risk to Conexus Financial and Mizuho Americas. He served as the lead book reviewer for the New York Times Sunday Business Section for a number of years.
He earned his PhD at the University of California Berkeley and has been conducting research in the Hoover Library & Archives at Stanford for more than three decades.
---
Other 2023 Authors & Speakers