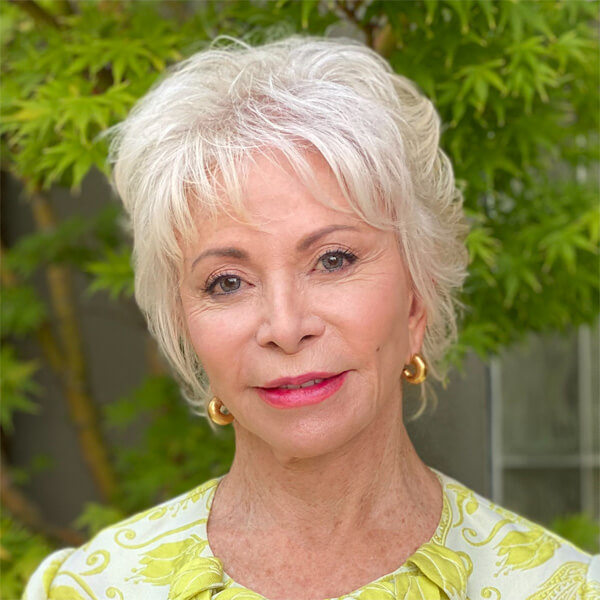 Isabel Allende has authored more than twenty-four bestselling and critically acclaimed books. Her most recent book, The Soul of a Woman, explores what feeds the soul of feminists—and all women—today.
"When I say that I was a feminist in kindergarten, I am not exaggerating," begins Isabel Allende. As a child, she watched her mother, abandoned by her husband, provide for her three small children without "resources or voice." Isabel became a fierce and defiant little girl, determined to fight for the life her mother could not have.

As a young woman coming of age in the late 1960s, she rode the second wave of feminism. Among a tribe of like-minded female journalists, Allende for the first time felt comfortable in her own skin, as they wrote "with a knife between our teeth" about women's issues. She has seen what the movement has accomplished in the course of her lifetime. And over the course of three passionate marriages, she has learned how to grow as a woman while having a partner, when to step away, and the rewards of embracing one's sexuality. Allende hopes her book will "light the torches of our daughters and granddaughters with mine. They will have to live for us, as we lived for our mothers, and carry on with the work still left to be finished."
A novelist and philanthropist, Isabel is one of the most widely read authors in the world. She has written 24 books, translated into more than 42 languages, sold more than 75 million copies, being honored with 15 international honorary doctorates with more than 60 awards from 15 countries. She was inducted into the American Academy of Arts and Letters, and in 2010, she received Chile's National Literature Prize. President Barack Obama awarded her the 2014 Presidential Medal of Freedom.
Buy Isabel Allende's books at Book Passage
Other 2021 Authors & Speakers