Book your stay
Festival Lodging Accommodations
Stay At The Fairmont Sonoma Mission Inn & Spa – The Festival Venue
With 226 recently redone rooms, the world-renowned Sante restaurant, the Willow Stream Spa offering 40,000 square feet of spa and exercise space, and access to the private, world-class Sonoma Golf Club, the Fairmont Sonoma Mission Inn & Spa is a perfect resort for your Sonoma Valley getaway.
The Willow Stream Spa has been rated among Travel + Leisure's top 25 spas. Historically revered by Native Americans for its healing power, the elegant Willow Stream Spa boasts an enviable location atop an ancient thermal mineral spring, flowing from 1,100 feet below the surface.
Located 60 miles from San Francisco International Airport (SFO) and less than 2 miles from the historic Sonoma plaza, it is an elegant, yet comfortable resort. Many guests use the Charles M. Schultz Sonoma County Airport (STS) about a 35 minute drive to the hotel with direct flights to and from Los Angeles, San Diego, Portland, Seattle, and Phoenix. Other airport options include Oakland International (OAK) and Sacramento International (SMF).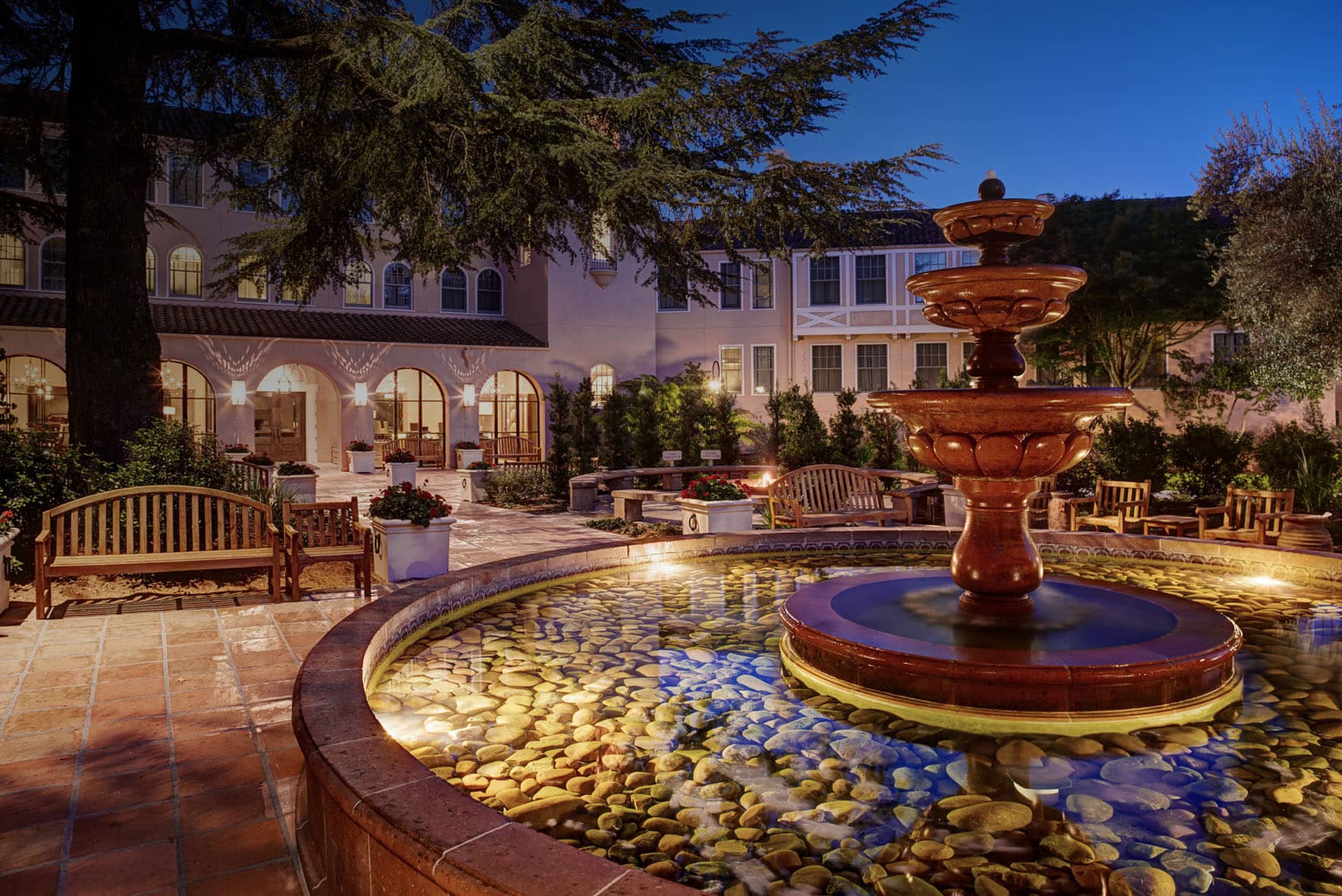 The Fairmont Sonoma Mission Inn & Spa offers amenities that will entice attendees to arrive early and stay extra days after the Festival is over. The Sonoma Mission Inn & Spa is eager to demonstrate its unique brand of luxury and outstanding service coupled with authentic spa experiences to Festival attendees and is proud to be a featured sponsor for the weekend.