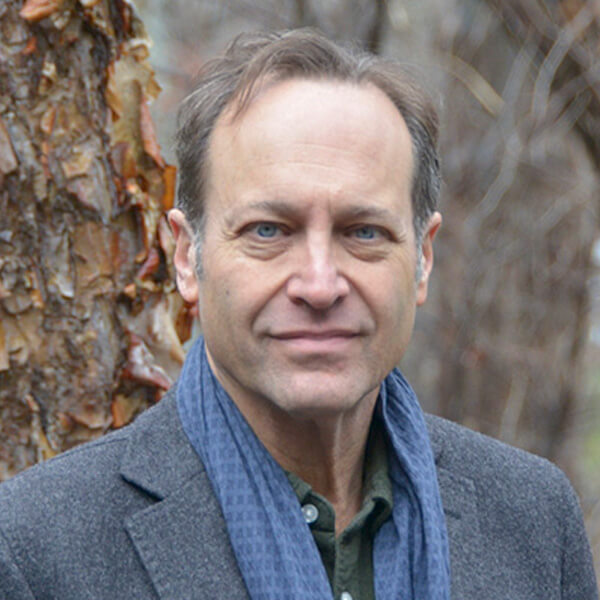 PBS Senior Correspondent and Poet
Jeffrey Brown is Senior Correspondent and Chief Arts Correspondent for PBS NewsHour, public television's prestigious nightly news program viewed by millions. During his career with NewsHour he has served as co-anchor, studio moderator, and field reporter on a wide range of national and international issues.
Jeffrey Brown's book of prose and poetry, The News, explores the intersections between politics and poetry. From a high-security prison in Arizona to a West Point classroom to a slum in Haiti, Brown's poems share the perspectives of inmates, cadets, and survivors. The Washington Post calls it "Compelling… The News does a wonderful job of balancing the language of journalism and the power of poetry." His poetry has been selected for inclusion in the "365 Poems" anthology from the Academy of American Poets.
In a career spanning more than thirty years at the NewsHour, Brown has interviewed numerous leading American and international newsmakers, moderated studio discussions on a vast array of topics, and reported from across the United States and other regions of the globe. As arts correspondent, he has profiled many of the world's leading writers, musicians and other artists. As senior producer for national affairs for more than a decade, he helped shape the program's coverage of the economy, healthcare, social policy, culture, and other areas. In addition, he leads the NewsHour's extensive coverage of arts and culture "Canvas." He also hosts the monthly book club, "Now Read This," a collaboration with The New York Times. His work as correspondent and producer has garnered the Peabody Award, a News & Documentary Emmy Award, and several Cine Golden Eagle Awards.
Other 2021 Authors & Speakers