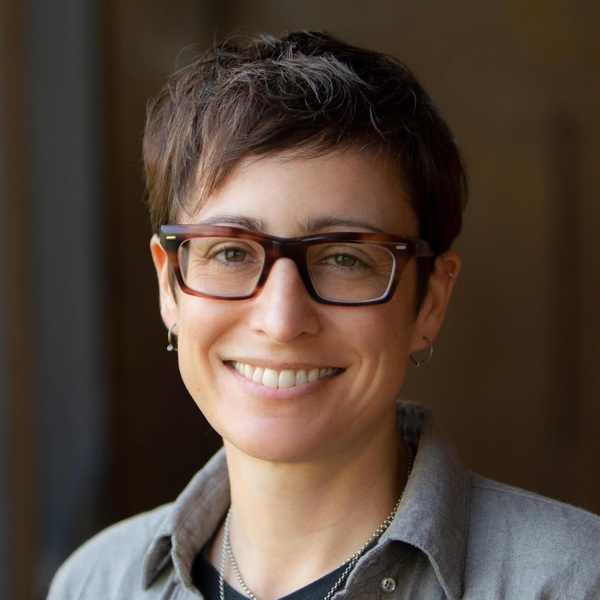 Danielle Feinberg
Danielle Feinberg's career at Pixar Animation Studios is the stuff of legends. Joining Pixar in 1997 at age 23, she has been involved in their most beloved animated films. From her early work as a lighting technician on A Bug's Life, she went on to work on Toy Story 2, Monsters, Inc. the Academy Award® winning Finding Nemo, The Incredibles, and Ratatouille. She was the director of photography-lighting for the Academy Award® winning features WALL•E, Brave, and Coco. Most recently she completed her work as Supervisor of Visual Effects on Turning Red, released in 2022.
Just nominated for an Academy Award for Best Animated Feature, Turning Red follows Mei Lee, a 13-year-old caught between her life as an awkward teenager and her relationship with her overbearing mother. Complicating matters, Mei turns into a giant red panda whenever she gets overexcited, which, unfortunately for her, happens fairly often. With beautiful '90s-inspired artwork, an irresistible boy band, and a crew of diehard BFFs, Mei's story is another captivating gem from Pixar.
Feinberg worked on Turning Red as part of the first all-female leadership team in Pixar's history. With her combination of strong visual and technical skills, she was uniquely positioned to collaborate on this film that was looking for a fresh new style.
Feinberg's love of combining computers and art began when she was eight years old, and eventually led her to a Bachelor of Arts in Computer Science from Harvard University. Now, in addition to her Pixar work, she mentors teenage girls, encouraging them to pursue math, science, and coding by demonstrating to them the beautiful simplicity she finds in animation work. In 2016, she was able to bring that message to a broader audience with her TED Talk about how Pixar brings movies to life. Part of the PBS "Science and Wonder" presentation for TED Talks Live, it was named one of the top TED Talks of the year.
---
Other 2023 Authors & Speakers