Alex Filippenko
Renowned astrophysicist and professor of astronomy at UC Berkeley, Alex Filippenko, will return to the Sonoma Valley Author Festival to bring to life the "The Great American Total Solar Eclipse of April 8, 2024".
A total solar eclipse is one of nature's grandest, most spectacular phenomena – truly an unforgettable experience that has moved some people to tears. "Eclipse chasers" travel to the far corners of the world for a precious, few-minute view of the Sun when its bright disk is exactly blocked by the Moon, revealing the spectacular "diamond-ring effect". On April 8, 2024, for the last time until the year 2044, a total solar eclipse will be visible from part of the continental United States. Come learn about total solar eclipses, their significance, and how to safely view this upcoming one.
One of the world's most highly cited astrophysicists, Alex Filippenko, is an elected member of both the National Academy of Sciences and the American Academy of Arts & Sciences, and an elected Fellow of the American Astronomical Society. His scientific accomplishments, documented in more than 1000 research papers, have been recognized with numerous prizes. He was the only person to have been a member of both teams that revealed the accelerating expansion of the Universe, a discovery that was honored with the 2011 Nobel Prize in Physics to the teams' leaders, as well as the 2007 Gruber Cosmology Prize and the 2015 Breakthrough Prize in Fundamental Physics to all team members.
Voted by students the "Best Professor" on the UC Berkeley campus a record 9 times, he was awarded the American Astronomical Society's Education Prize in 2022. He has produced 5 astronomy video courses with The Great Courses, coauthored an award-winning astronomy textbook, and appears in more than 120 television documentaries.
Buy Alex Filippenko's books at Book Passage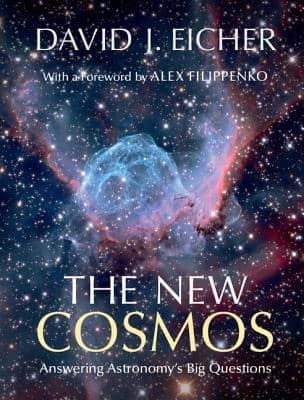 ---
Other 2023 Authors & Speakers