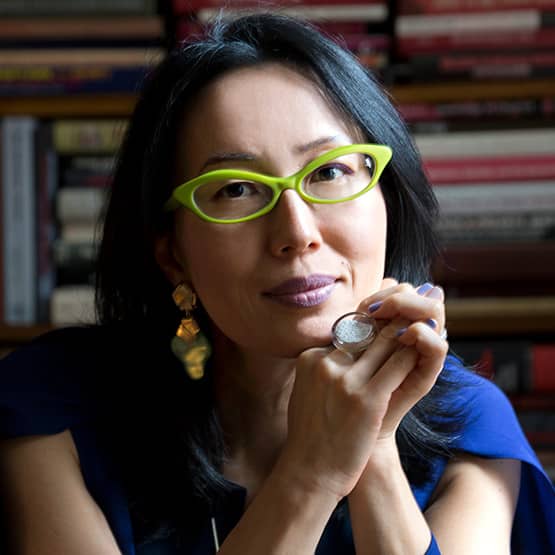 Soyoung Lee
Chief Curator of Harvard Art Museums for the past four and a half years, Soyoung Lee was brought on board at an exciting time for Harvard, as the Museums were expanding their dual role as a premier teaching institution and one of the major public art museums in the dynamic Boston cultural landscape. She oversees three curatorial divisions: Asian and Mediterranean Art, European and American Art, and Modern and Contemporary Art. Lee drives the intellectual vision for the Museums' exhibitions program and world-class collections. She also directs the Art Museums' training program of curatorial, conservation, and education fellows.
Prior to moving to Harvard, Lee had built an illustrious career as an art historian and a museum curator at the Metropolitan Museum of Art in New York. She joined The Met in 2003 as its first curator for Korean Art, and over the course of a distinguished 15-year career organized critically acclaimed international loan exhibitions, raising the profile of Korean art and culture in the U.S. She has authored or contributed to a number of publications, including Silla: Korea's Golden Kingdom, Diamond Mountains: Travel and Nostalgia in Korean Art, and Jewelry: The Body Transformed.
Her research and curatorial interests are wide-ranging and include the ceramic history of Korea and Japan, cross-cultural exchanges in East Asia, and contemporary Asian art. She earned her B.A., M.A., and Ph.D. in art history from Columbia University.
A daughter of a South Korean diplomat, Lee was born in Jakarta, Indonesia, and grew up around the world. She has lived in Stockholm, London, Los Angeles, New York, Seoul, and Tokyo.
---
Other 2023 Authors & Speakers