The Festival Experience
Stimulating the minds and nurturing the souls of readers
Festival Events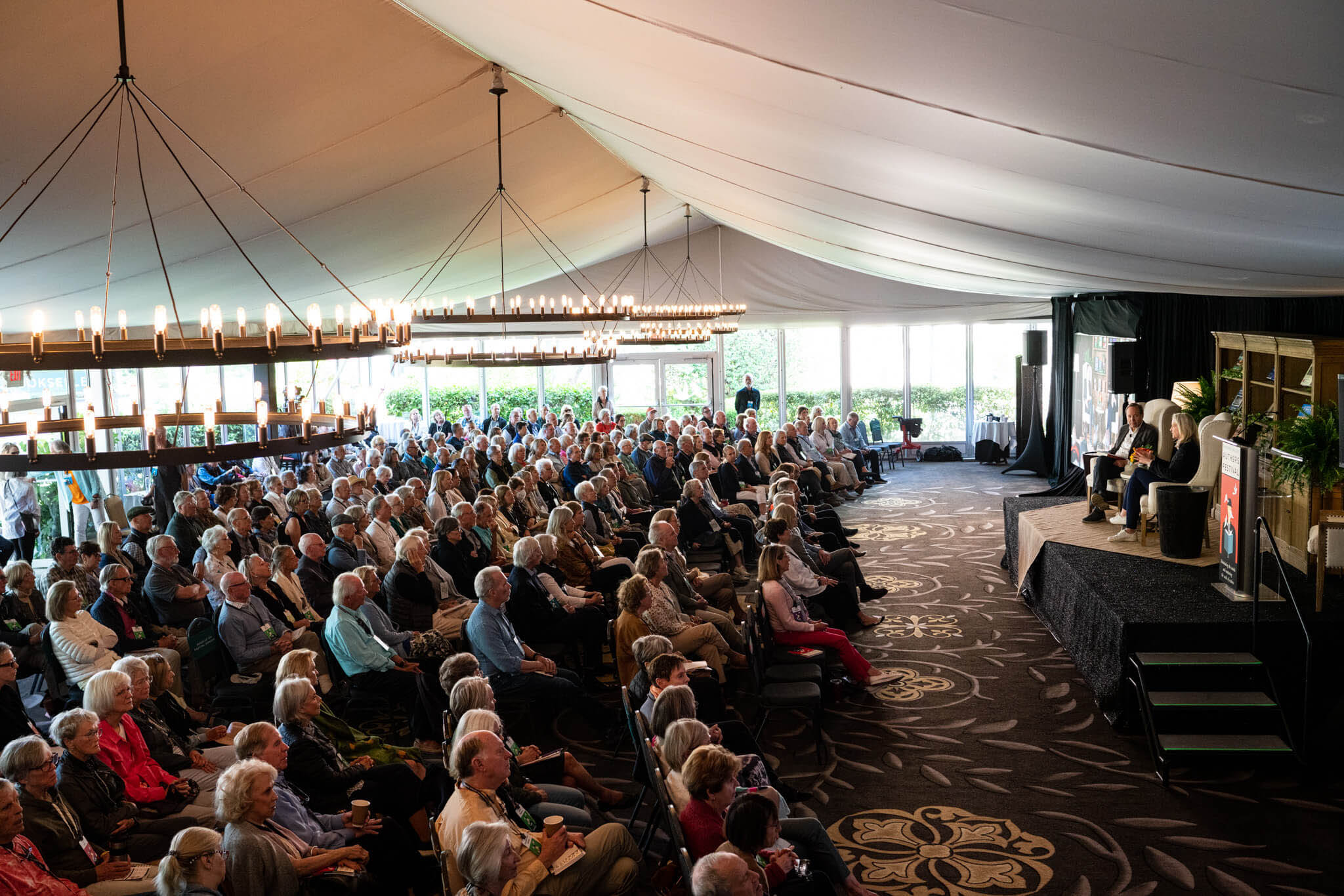 Keynote Presentations
The main tent Keynote presentations features a prominent speaker, often an a well-known author or industry expert delivering an engaging and informative talk on their book or a breakthrough in science technology or medicine. Main tent presentations often include multimedia elements, interactive discussions, and Q&A sessions to engage the audience and provide valuable insights or inspiration. These presentations serve as a focal point for the event, bringing attendees together to share knowledge and foster a sense of community.
Breakout Sessions
Breakout sessions take place in one of three locations at the hotel and are more focused discussions. These sessions provide an opportunity for attendees to dive deeper into specific topics including discussing an author's book or breakthroughs in science, technology and medicine and literature. There is always plenty of time for Q&A.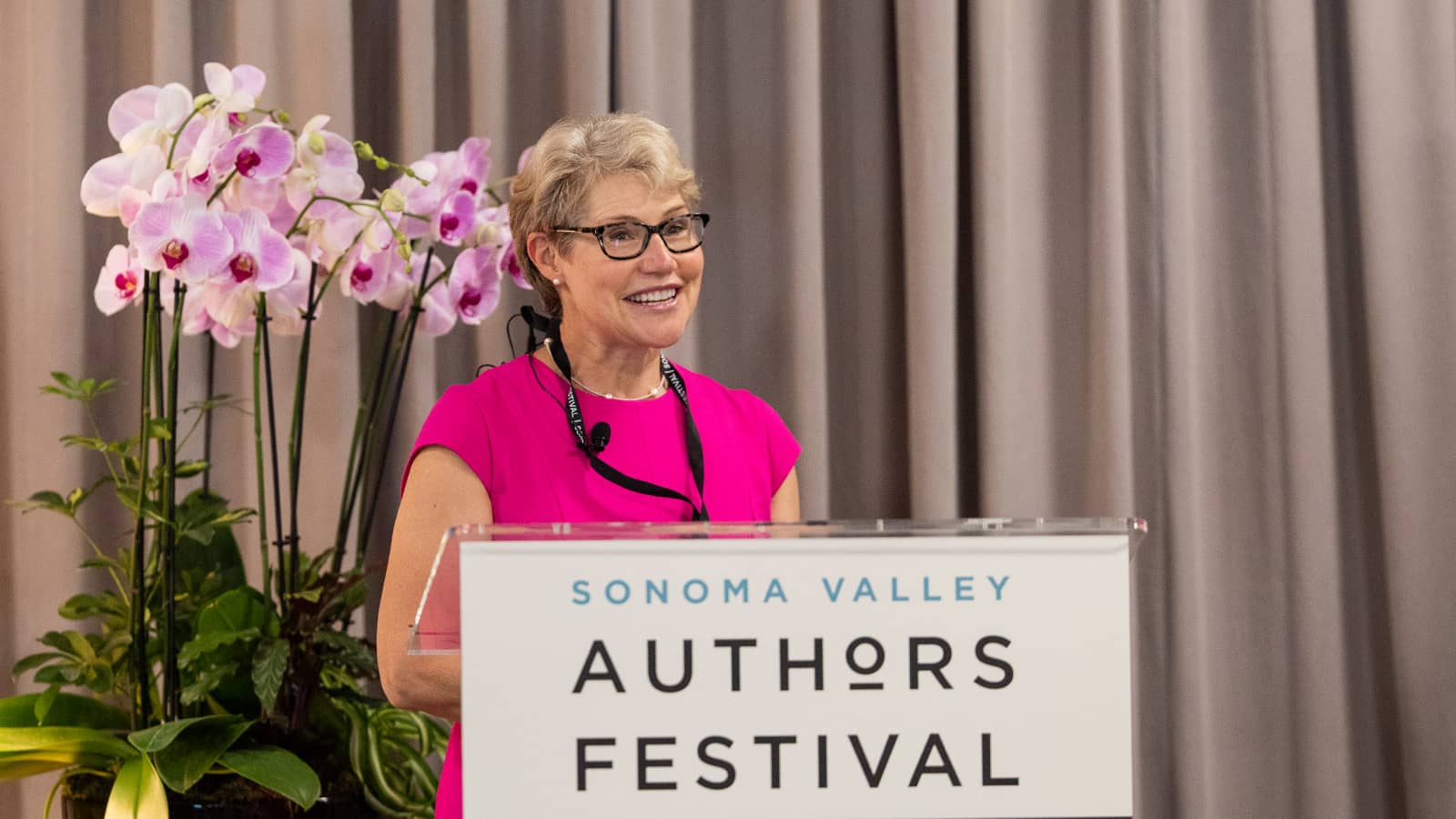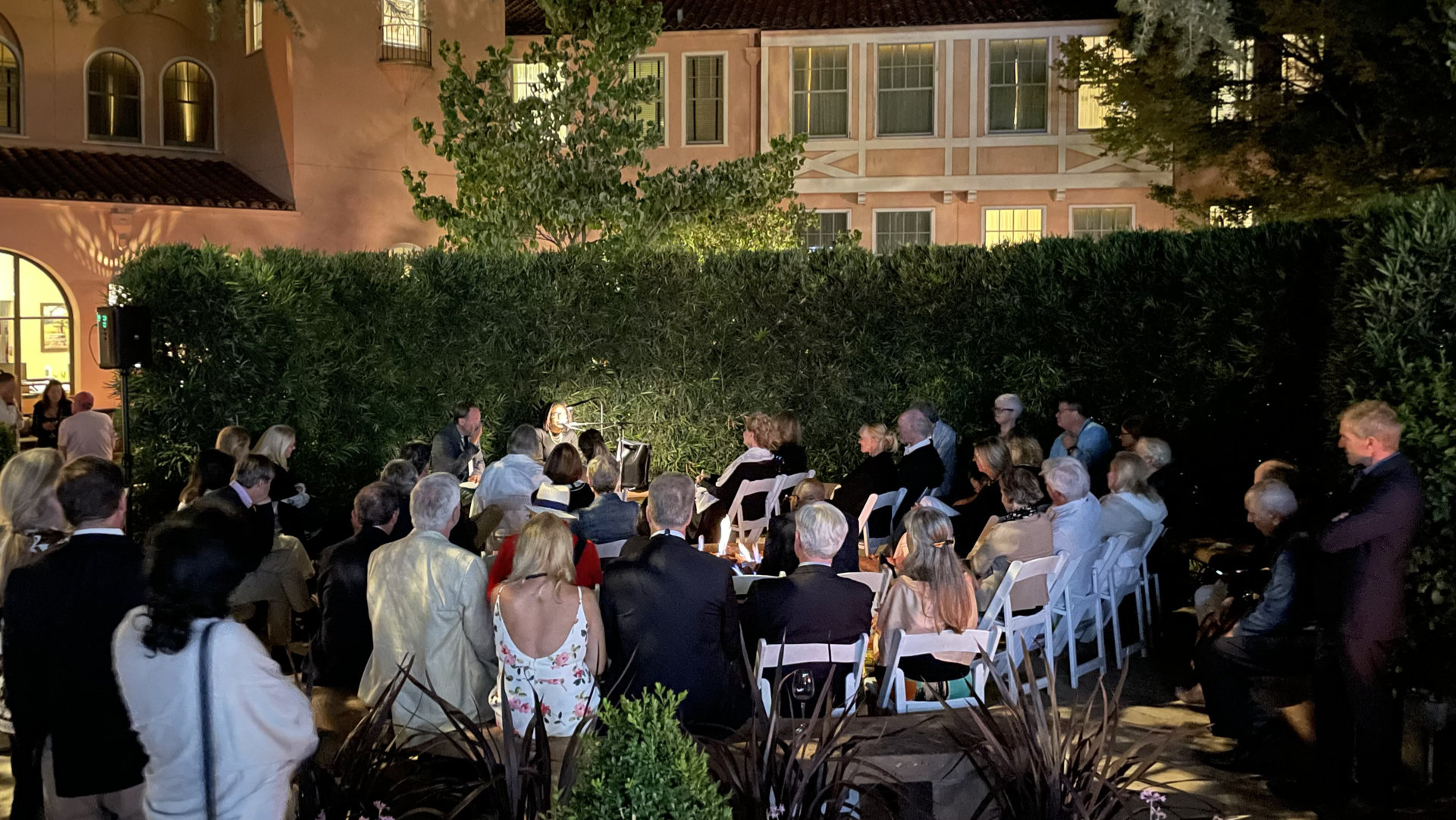 Poetry by the Fire Pit
Poetry by the Fire Pit takes place on Friday night of the Festival weekend and is a poetic experience that combines the warmth and intimacy of a crackling fire with the enchanting power of spoken word. Set against the backdrop of a cozy outdoor fire pit, this event offers a unique and memorable way to appreciate poetry. As the flames dance and the fire pit casts a soft, flickering glow, poets such as Billy Collins, Tracy K. Smith, Ada Limon and Jeffrey Brown of PBS have gathered around the fire pit, creating a sense of community and connection. The event hosts two poets who take center stage, reciting their verses with passion and emotion.
Stargazing
On Saturday night of the Festival weekend, Alex Filippenko, a Nobel prize winning astrophysicist and professor, hosts a captivating opportunity to star gaze and marvel at the beauty of stars, planets, constellations, and celestial objects. Professor Filippenko uses his own telescope connected to a large screen monitor for all participants to enjoy the beauty of the universe. The discussion includes identifying and observing celestial objects like planets, stars, and star clusters. Stargazers often look for constellations, which are patterns formed by groups of stars in the sky. Professor Filippenko will identify the constellations and their stories that adds a cultural and mythological dimension to stargazing.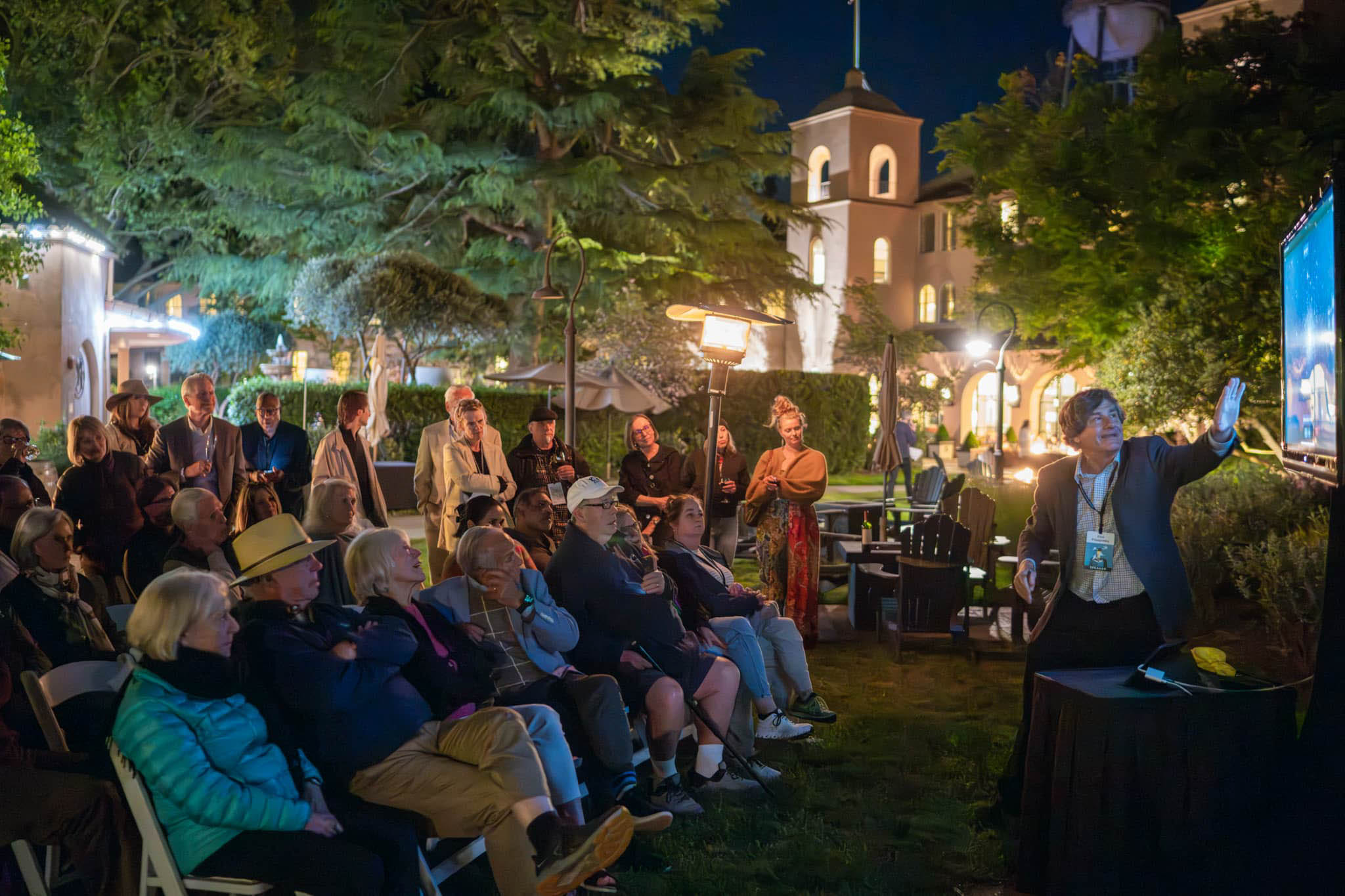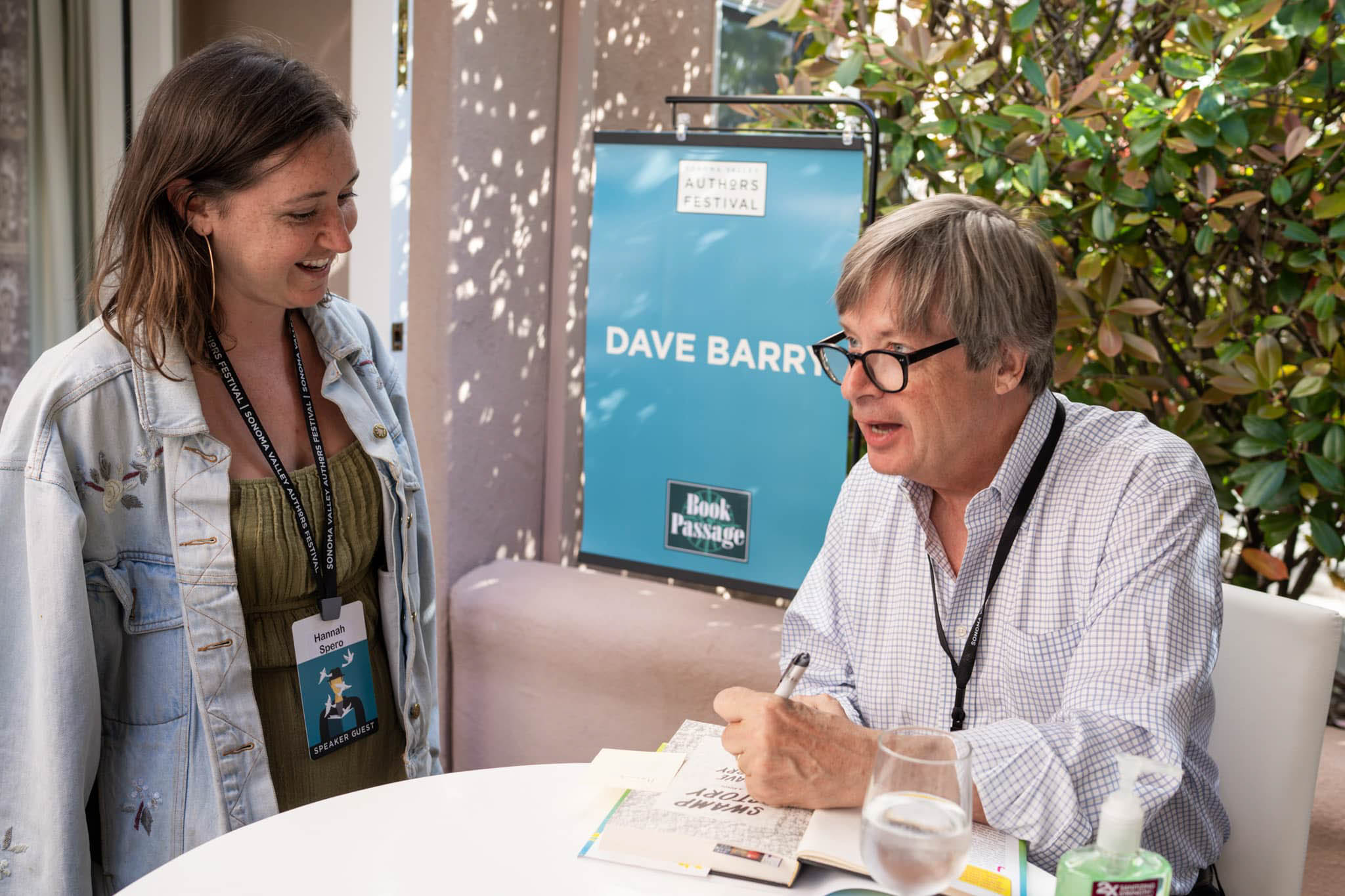 Author Book Signings
Festival guests can purchase books from the onsite bookstore and have the presenting authors sign them. The bookstore can hold and ship books to make the experience as convenient as possible. What is an authors festival without a book signing?
Al Fresco Dining
Breakfast, lunch and refreshments are served on the front lawn under umbrellas – complimentary for all pass holders, authors, speakers, and guests. Attendees appreciate the time to mingle with old friends or make new ones, connect with authors, speakers and guests in between sessions.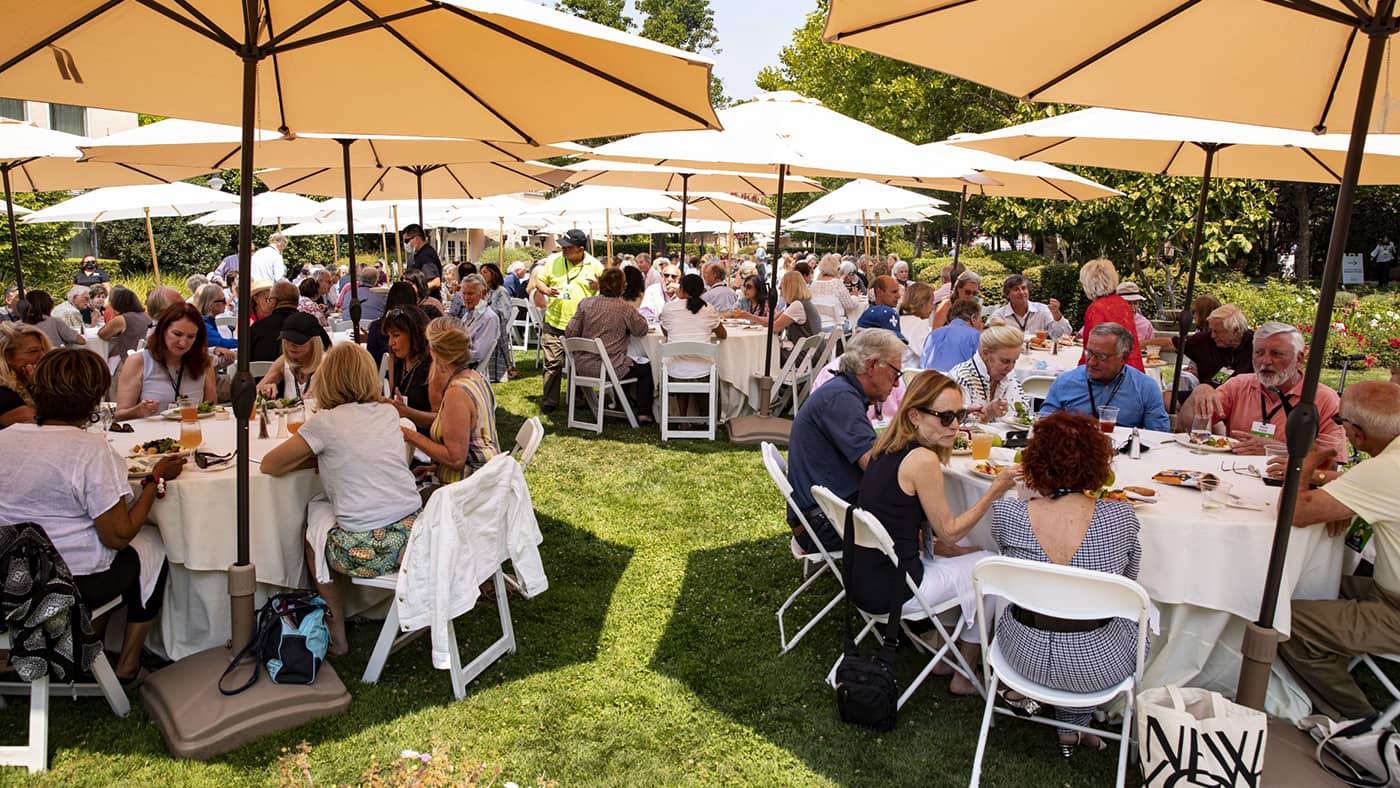 Join us
We look forward to sharing a magical weekend with you