Festival Venue
Fairmont Sonoma Mission Inn
We are grateful to the Fairmont Sonoma Mission Inn & Spa for being one of our featured sponsors and our host of the 5th Annual Sonoma Valley Authors Festival. This beautiful sanctuary is a member of Historic Hotels of America with a legacy that dates back to 1927. Offering the quiet elegance of old California, the AAA Four-Diamond rated property welcomes guests with warmth and genuine hospitality.
With 226 recently renovated rooms, the renowned Santé restaurant, the award-winning 40,000 Square foot Willow Stream Spa, and access to the private, world-class Sonoma Golf Club, it is the perfect resort for your Sonoma Valley getaway. Their amenities will entice you to arrive early and stay extra days after the Festival is over. We welcome you to discover their unique brand of luxury and outstanding service.
Getting There
The Fairmont Sonoma Mission Inn & Spa is within easy traveling distance of several Bay Area airports. It is located 60 miles from the largest airport, San Francisco International Airport (SFO). Many guests use the Charles M. Schultz Sonoma County Airport (STS) about a 35-minute drive to the hotel with direct flights to and from Los Angeles, San Diego, Portland, Seattle, and Phoenix. Other airport options include Oakland International (OAK) and Sacramento International (SMF).
Fairmont Sonoma Mission Inn Highlights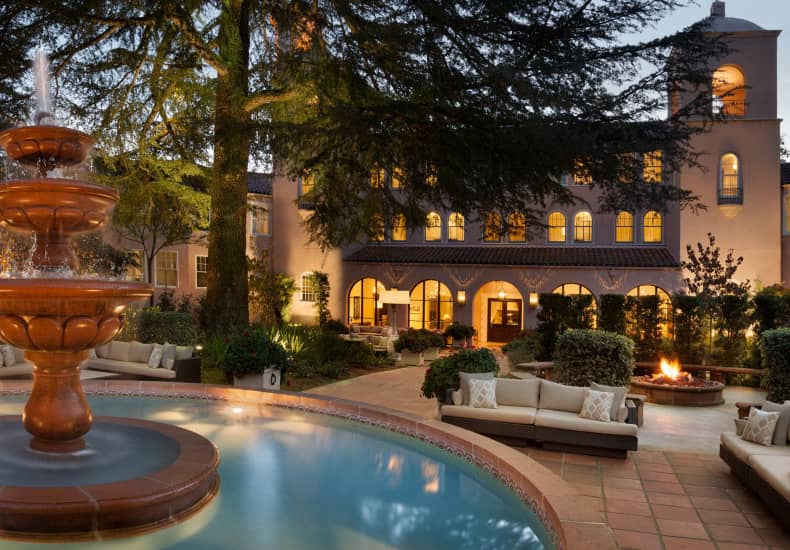 With the quiet elegance of old California, the Fairmont Sonoma Mission Inn welcomes the guest with warmth and genuine hospitality.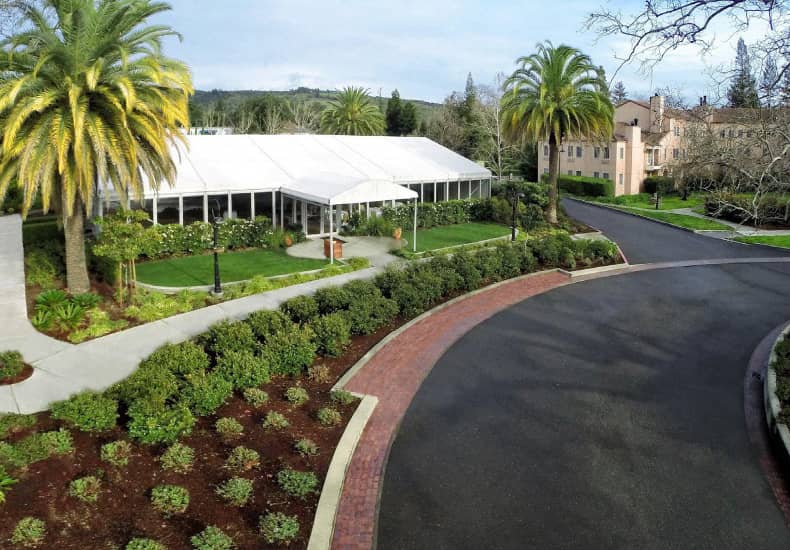 The 400 seat Pavilion, used for the main tent sessions, is designed to deliver the ultimate in attendee experience in a well-designed, climate-controlled, conference center.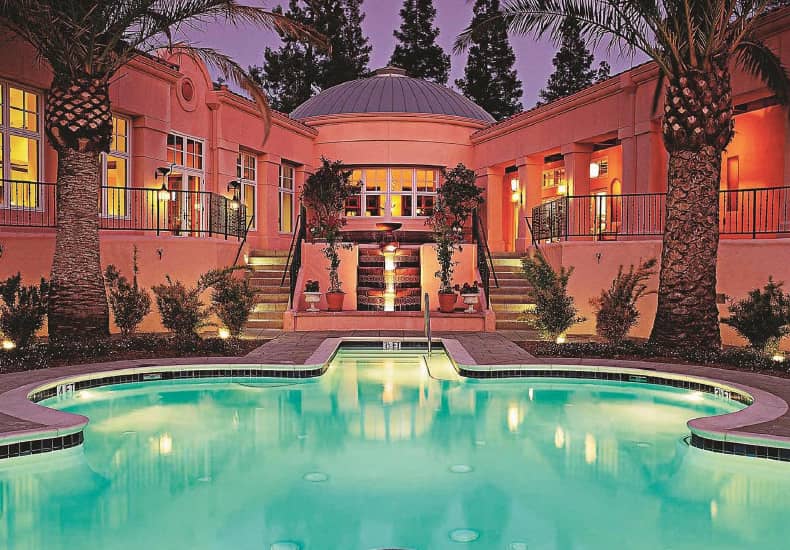 The 40,000 square foot spa and exercise space is ranked among Travel + Leisure's top 25 Spas. The well trained, courteous staff welcomes individuals and couples for a special day of relaxation and rejuvenation.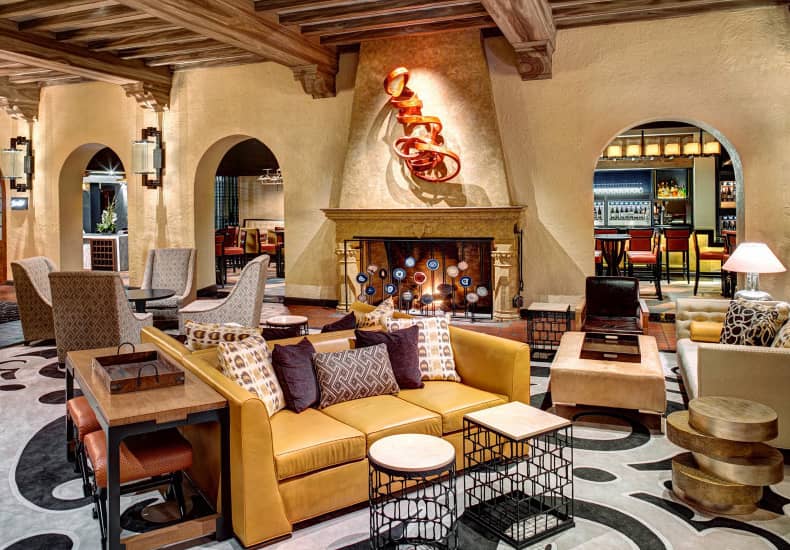 A high wood beamed ceiling, a large central fireplace and comfortable chairs and sofas arranged for quiet conversation, a game of dominos or relaxing by the fireplace reading a book waiting for the evening wine tasting, make the lobby a special meeting place.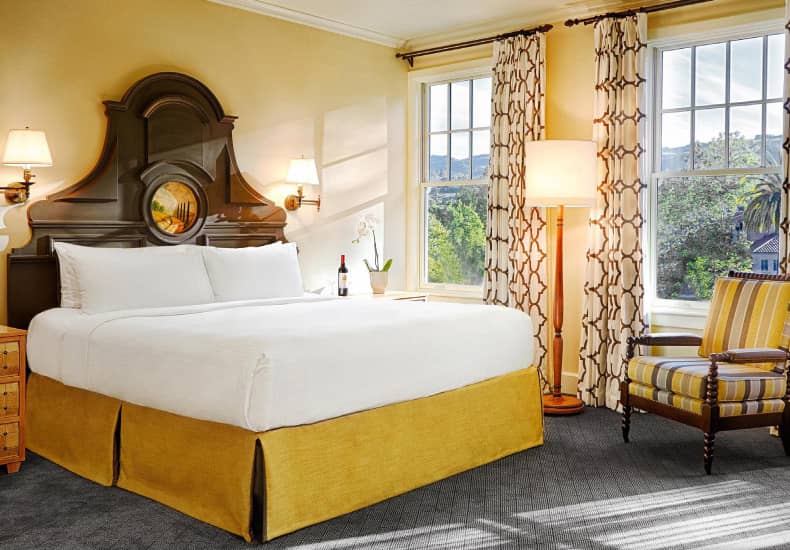 The Deluxe Rooms are done in Wine Country style and welcome guests with a fireplace or balcony.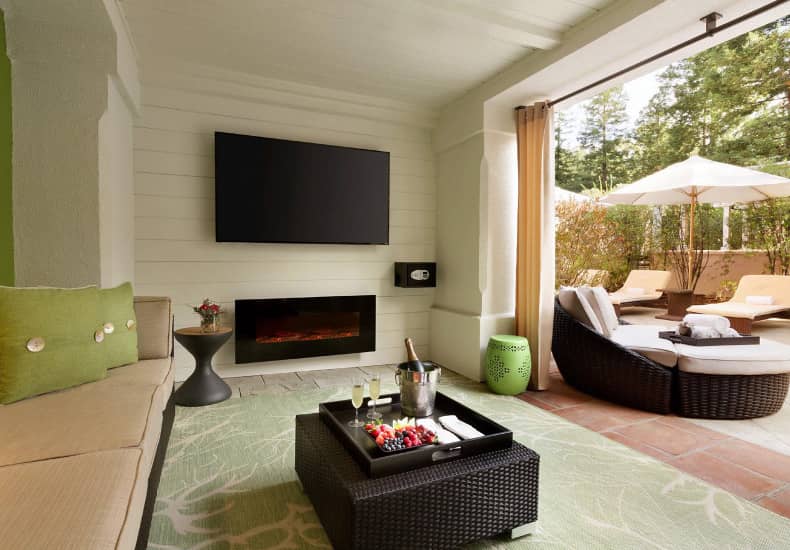 The Vineyard Suites were renovated in 2017 and feature a fireplace and separate seating area and most have a patio or balcony. Spend a day at the Spa and then relax on your patio and read.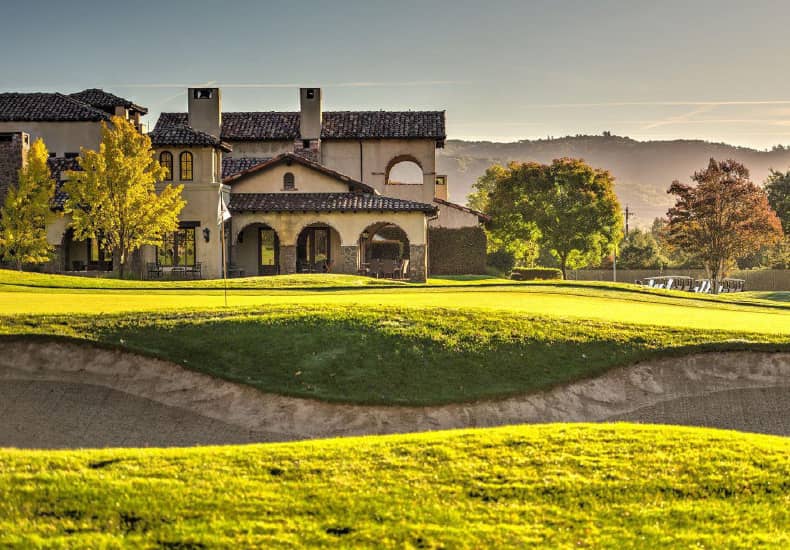 The Sonoma Golf Club, a vintage golf club located in the heart of Sonoma Wine Country, is a private club for members and guests of the Fairmont Sonoma Mission Inn. The course was designed in 1928 by Sam Whiting, architect of San Francisco's prestigious Olympic Club Lake course.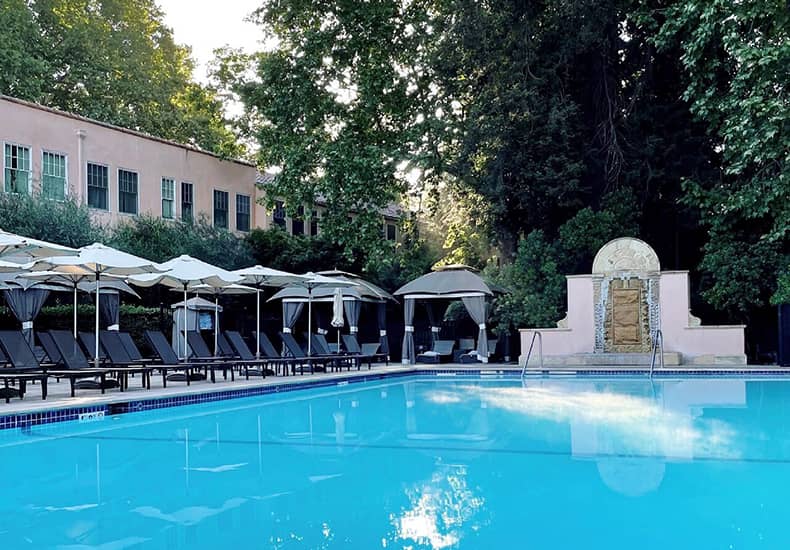 Originally built to create a luxurious setting around the geothermal mineral springs, the property's three pools, with water temperatures of 85, 92, and 98 degrees, offer the perfect healing environment and a feeling of bliss.