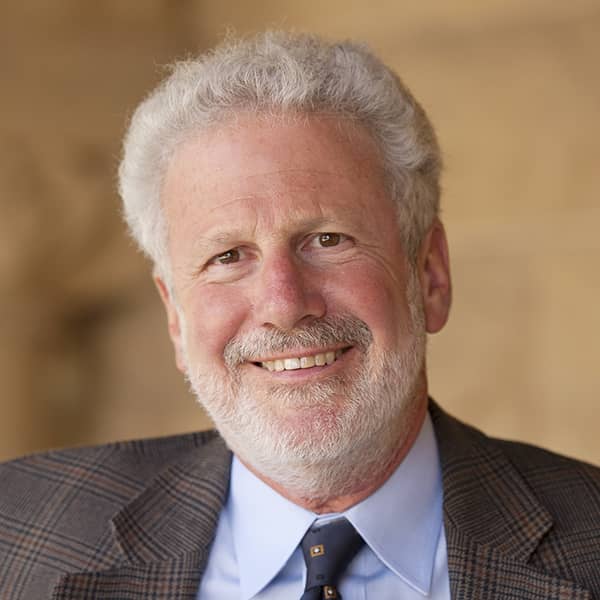 Philip Taubman
Working as a reporter and editor for the New York Times for nearly 30 years, Philip Taubman specialized in national security issues, including United States diplomacy, and intelligence and defense policy and operations. He served as Moscow bureau chief and Washington bureau chief, among other posts. Today he brings his knowledge and experiences to life as a lecturer at Stanford University's Center for International Security and Cooperation.
Called "a masterpiece" by renowned Washington Post journalist Bob Woodward, Taubman's latest book is In the Nations Service: The Life and Times of George P. Shultz. Scheduled for release in January 2023, it explores Shultz's gift for forging relationships and his passion for finding practical solutions to complex challenges which allowed him to alter the arc of history during the Reagan administration. Without George Shultz, Ronald Reagan could not have achieved the most important foreign policy accomplishment of his presidency: the unwinding of the Cold War. Since that time, Shultz's prescient warnings in recent years about climate change, the need for nuclear disarmament, technological advances and Russian expansionism set him apart from an increasing illiberal Republican party. With exclusive access to Shultz's papers including a secret diary maintained by one of his executive assistants while Shultz was Secretary of State, Taubman chronicles Shultz's life and provides an inside account of his struggle to gain command of American foreign policy.
Taubman is also the author of The Partnership: Five Cold Warriors and Their Quest to Ban the Bomb (2012), Secret Empire: Eisenhower, the CIA, and the Hidden Story of America's Space Espionage (2003).
He earned B.A. in History from Stanford University.
Buy Philip Taubman's books at Book Passage
---
Other 2023 Authors & Speakers