Abraham Verghese
Abraham Verghese is an American physician, author, Professor at Stanford University's Medical School, and Senior Associate Chair of the Department of Internal Medicine where he is renowned for his focus on healing and empathetic care. He is a graduate of the Iowa Writers' Workshop and the author of four books including two memoirs and two novels.
Verghese's extraordinary new book, The Covenant of Water, will be released May 2, 2023. With page-turning energy, it tells an epic story of India's path to modernity through a single family living in Kerala from 1900 to the 1970s, moving through joy, tragedy, love, and marriage as the country around them shifts and turns. It's a beautiful, humbling book about family lineage and connection, and also about the unexpected ways mankind makes progress. The Covenant of Water blends the author's deep knowledge of and enthusiasm for the medical world with his writing genius, resulting in a bold, sweeping story that reads like a riveting classic Russian novel.
His remarkable first book, the highly praised My Own Country: A Doctor's Story, was Verghese's memoir about his work treating AIDS patients in rural Tennessee. He followed this with The Tennis Partner: A Story of Friendship and Loss, another eloquently personal story, this time about his friend and tennis partner, a medical resident in recovery from drug addiction. Verghese's previous novel, Cutting for Stone, describes a period of dramatic political change in Ethiopia. It remained on the New York Times bestseller list for two years.
Verghese is the recipient of a Heinz Award in 2014 and a National Humanities Medal from Obama in 2015.
Buy Abraham Verghese's books at Book Passage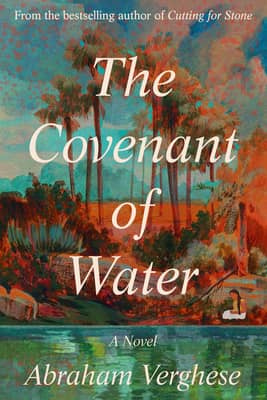 ---
Other 2023 Authors & Speakers