Explore Sonoma
The Sonoma Valley: Where History Meets Magic
Savoring the Splendors of Sonoma Valley
By Don George 
The Sonoma Valley Authors Festival is reason enough to come to this idyllic valley just an hour north of San Francisco. But if you're coming just for the festival, you should be aware that a spectacular spectrum of other riches awaits you here. Why not make a longer trip out of your visit? You'll be happy you did!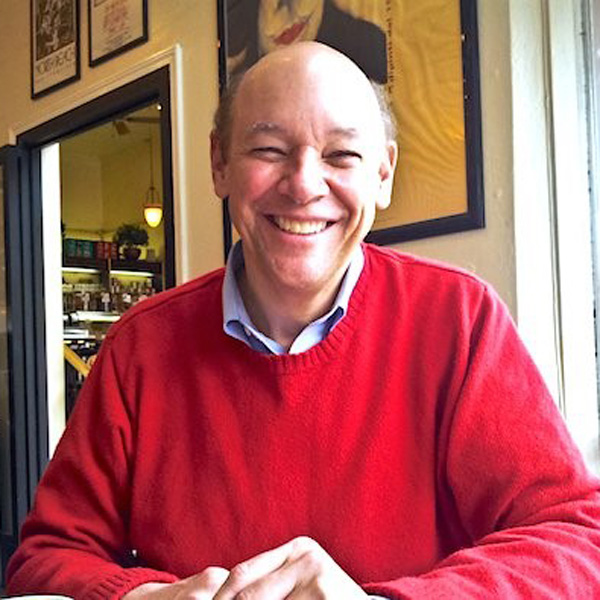 A Few Sonoma Valley Favorites

Jack London State Historic Park
There is no place in the Sonoma Valley quite as special as the Jack London State Historic Park, home to Jack London's 1400-acre Beauty Ranch. The natural beauty of Sonoma Valley was not lost on Jack London. The magnificent vistas and rolling hills of Glen Ellen were an ideal place for Jack and his second wife, Charmian, to relax and enjoy the country life. Jack was quoted as saying "When I first came here, tired of cities and people, I settled down on a little farm … 130 acres of the most beautiful, primitive land to be found in California." Jack later said about his Beauty Ranch, "All I wanted was a quiet place in the country to write and loaf in and get out of Nature that something which we all need, only the most of us don't know it."
This unique park offers over 29 miles of hiking trails across the 1,400 acres that comprise Jack London's Beauty Ranch. Historic buildings include the 19th-century winery, the cottage where Jack London lived and wrote many of his most famous novels, the remains of Jack London's Wolf House destroyed by fire, House of Happy Walls built by Charmian, Jack London's widow, and many farm buildings with period farm equipment used by Jack London. A 2,000-year-old redwood tree, 14 feet in diameter, still thrives as a symbol of the park. Visitors can walk, hike, bike, horseback ride, bird watch, paint, picnic and relax to enjoy nature. The breathtaking natural beauty of the park will entice you as much as it did Jack London.
I would rather be ashes than dust!
I would rather that my spark should burn out in a brilliant blaze than it should be stifled by dry rot.
I would rather be a superb meteor,
every atom of me in magnificent glow,
than a sleepy and permanent planet.
The proper function of man is to live, not to exist.
I shall not waste my days in trying to prolong them.
I shall use my time.
~ Jack London (1876-1916)
Location & Directions to Jack London State Historic Park
Sonoma Valley Museum of Art
Located just a few steps south of historic Sonoma Town Plaza, the Sonoma Valley Museum of Art presents rotating exhibitions of modern and contemporary art. The Museum has built an impressive reputation since the doors opened in 1998 with shows featuring works by Picasso, Rembrandt, and Goya as well as acclaimed contemporary artists like David Hockney and Sandow Birk.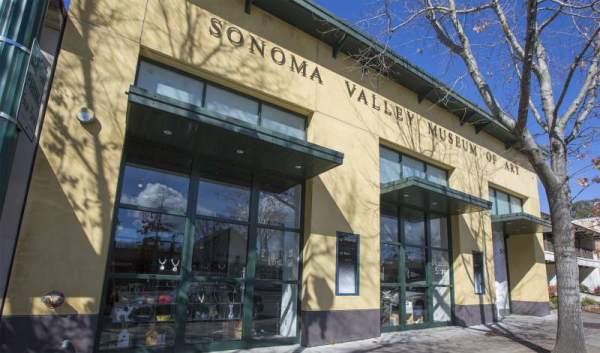 Most exhibitions run 2-3 months. The Museum is also a community gathering place for art history lectures, community events, classes and celebrations. A new reference library features 2,500 art books. A small cafe in the front of the building provides coffee and tea and is a gathering place for Sonoma art lovers. It's a Museum with a big reputation but small enough to be a fun add-on to a visit to Sonoma. Convenient to restaurants on the Town Plaza, an hour enjoying the current exhibition is the perfect arts complement to Sonoma's food and wine offerings.
Sonoma County Now
Sonoma County Now is your guide for trending travel news and insider tips to Sonoma County. With leisure travel returning to Sonoma County, we're thrilled to welcome you back. Discover one of California's top food and wine destinations, home to more than 425 wineries, towering redwoods, 55 miles of rugged Pacific coastline, inviting towns. Life opens up in Sonoma County.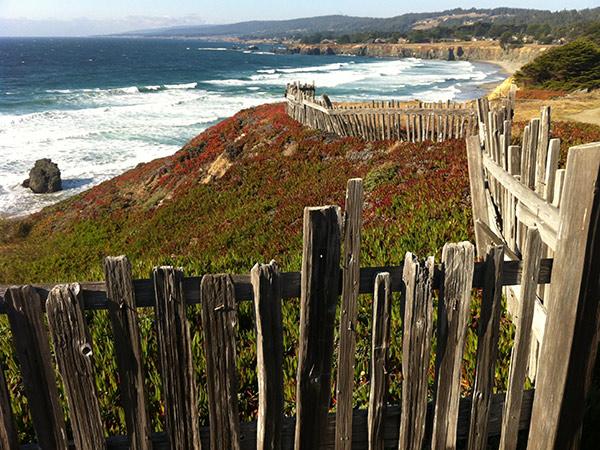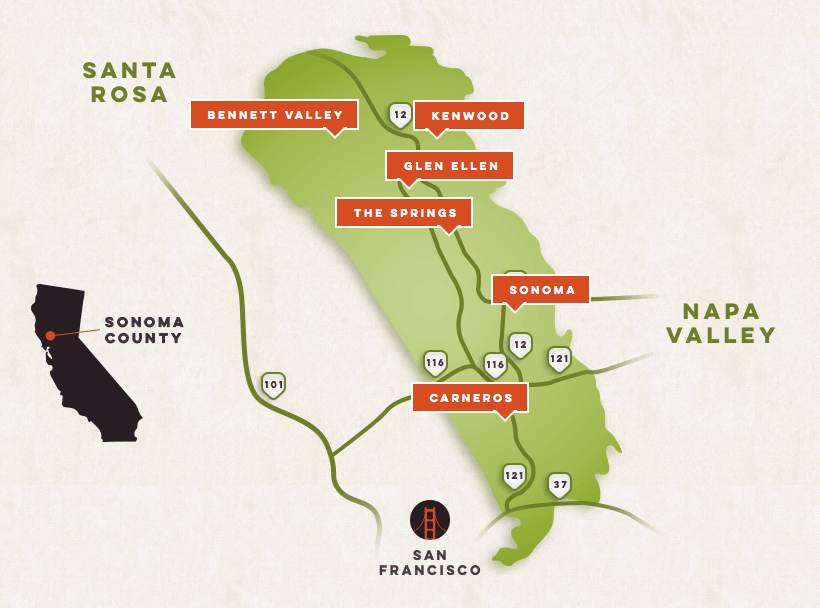 The Sonoma Valley Visitors Bureau provides information to make your stay in the Sonoma Valley unforgettable. Links are provided for lodging, arts & culture, shopping, hiking and biking, unforgettable culinary experiences, hotels, B&B's and other lodging, wineries and vineyards, Sonoma Raceway and much more.
Transcendence Theatre Company
The Transcendence Theatre Company, producers of Broadway Under the Stars, is what happens when artists take the lead: a joyous adventure of whimsical creation. Located in the beautiful Sonoma Valley, Transcendence is a nonprofit musical theatre company like none other. The shows take place outdoors in Jack London State Historic Park, nestled in the ruins of a winery destroyed by the 1906 earthquake, under the stars. At its back are rolling vineyards, and when the sun sets, it is the most beautiful place to be. The founders of Transcendence Theater Company call it their Field of Dreams.
The performers have sung on Broadway, toured nationally and internationally, and earned film and major television credits. When the summer productions are finished, the members of the Transcendence Theater Company continue to influence the community. Their year-round education programs share the joy of theatre with youth in the Bay Area and around the world.
After experiencing a night under the stars, many guests share their feeling that Transcendence can't be explained, it can only be experienced. The Field of Dreams await you so enjoy an evening not to be forgotten. Enter a world of magic, music, and love.
Sonoma International Film Festival
Named "One of the 25 Coolest Festivals" by MovieMaker Magazine and one of America's Top Ten Destination Film Festivals by USA Today, Sonoma International Film Festival (SIFF) takes place in March every year. SIFF is noted for its participation of film and media industry jurists and panelists and continues to grow its reputation in finding and cultivating new talent from around the world, creating a significant platform for networking and distribution opportunities. SIFF programs full-length features and documentaries, as well as shorts programming in Animation, Comedy, Culinary, Documentary, Dramatic and Foreign categories. SIFF is committed to the 50/50 gender parity industry initiative, as well as films that cover the gamut of human experience from environmental, LGBTQI+, social justice and other diverse viewpoints.
The five-day festival offers the best in film, food, wine, and fun, and SIFF supports filmmakers with generous cash award prizes and an accommodation program providing the opportunity to interact with industry professionals, community members, and our astute film audience in one of the most intimate, engaging and inspiring settings on the festival circuit.
SIFF has funded more than $650,000 to its signature initiative — the Media Arts Program started in 2002 at Sonoma Valley High School, which introduces students to the process of storytelling and provides resources to further their film education.
In addition to being a festival for and about film and filmmakers, SIFF also showcases the best of the Sonoma Valley region with several high-end culinary and wine events, namely the SIFF | Devour! Chefs & Shorts dinner, featuring celebrity chefs; the SIFF Screen & Cuisine lunch; the SIFF Sip Trip Tours; and our SIFF Backlot Tent experience featuring industry panels, parties, wine and food pairings, and live entertainment.
Due to the unprecedented global situation of 2020, we launched SIFF 2.0, our first virtual online film festival, which featured 100+ films from 20 countries, and reached an international audience of 30,000 viewers which consumed almost 4,000 hours of media in just four days.
The 2021 SIFF was held March 24-28, 2021 in a virtual format and featured virtual catalog of 100+ films from 40+ countries with 10+ premieres. Included were| Cooking Demos, Wine Tastings, Filmmaker Q&As.
The Sonoma International Live and Virtual Film Festival (SIFF), an entirely walkable and clickable five-day festival, is a 501(c)(3) non-profit organization dedicated to promoting the best in independent film and filmmakers from around the world, inspiring savvy film lovers, and introducing the power of film to student filmmakers.