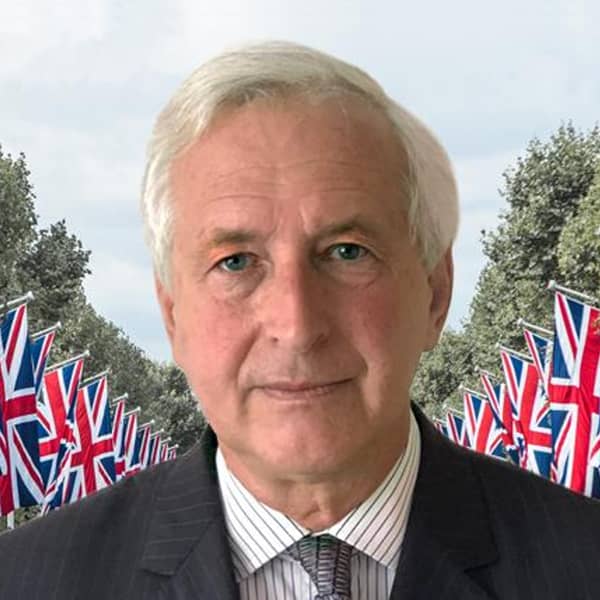 Hugo Vickers
Hugo Vickers is recognized as an expert on the British Royal Family with the Financial Times calling him "the most knowledgeable royal biographer on the planet".
From Queen Elizabeth's Jubilee in June, 2022 followed by her state funeral in September, and anticipation of King Charles's coronation on May 6, 2023, England and the Royal Family will have been in the focus of the entire world for a year. Hugo Vickers, an English broadcaster, commentator, and author, will enthrall us with his knowledge and perspective of the past and what to expect in the future.
Vicker's brings his extensive relationship with the Royal Family to criticize the forty episodes of the Netflix series The Crown in his book The Crown Dissected (2019) and a sequel covering Season 4.
Educated at Eton College, his extensive travels throughout the Commonwealth and Overseas Territories, and his respect and knowledge of British history earned him the appointment of Chairman of the Jubilee Walkway Trust in 2002. The Jubilee Walkway, opened initially to commemorate the Queen's Silver Jubilee in 1977, is an official walking route in London now consisting of five loops totaling 15 miles featuring London's major historic sites and tourist attractions.
Author of twenty books, many of them royal biographies, his most recent, A Royal Life, released October 11, 2022, was written with The Duke of Kent, the Queen's cousin, and has been described as "an unprecedented, insightful, and remarkable slice of Royal history."
Buy Hugo Vickers's books at Book Passage
---
Other 2023 Authors & Speakers