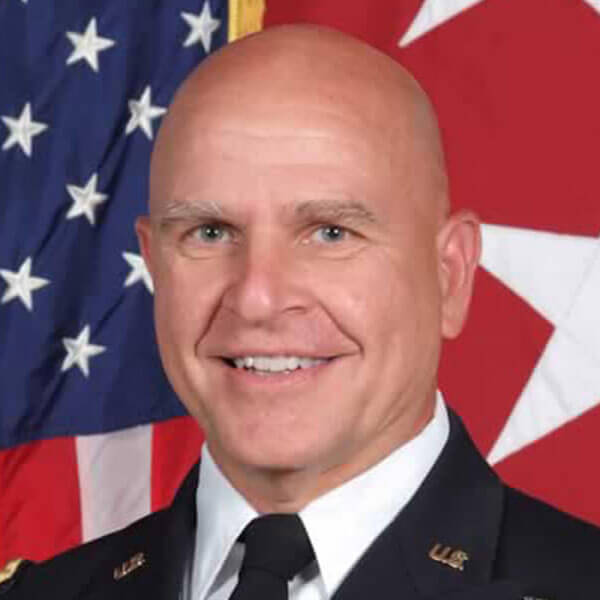 With thirty-four years of experience as an officer in the US Army commanding troops in Afghanistan, Iraq, Kuwait, and during Desert Storm, followed by a position as National Security Advisor in the White House, and professorships at Stanford University and the Hoover Institution, General H.R. McMaster brings a well-qualified viewpoint of the geopolitical landscape and decades of first-hand knowledge of the global stage today.
His much-anticipated Battlegrounds: the Fight to Defend the Free World, which covers his time in the service and the White House, will be released September 15, 2020. General H.R. McMaster, the former National Security Advisor delivers a bold and provocative re-examination of the most critical foreign policy and national security challenges that face the United States, and an urgent call to compete to preserve America's standing and security.
General McMaster is author of the award-winning book Dereliction of Duty: Lyndon Johnson, Robert McNamara, the Joint Chiefs of Staff and the Lies that Led to Vietnam.
His book China and the West analyzed the Munk Debates of May 2019, in which he participated with Michael Pillsbury. In the debates, he and Pillsbury were pitted against a team of two opponents: the President of the UN Security Council and the President of a Chinese think-tank. McMaster and Pillsbury defended the concept that China is a threat to the international order, one that must be overcome through economic, political, technological, and even military means.
Buy General H.R. McMaster's books at Book Passage
Other 2021 Authors & Speakers