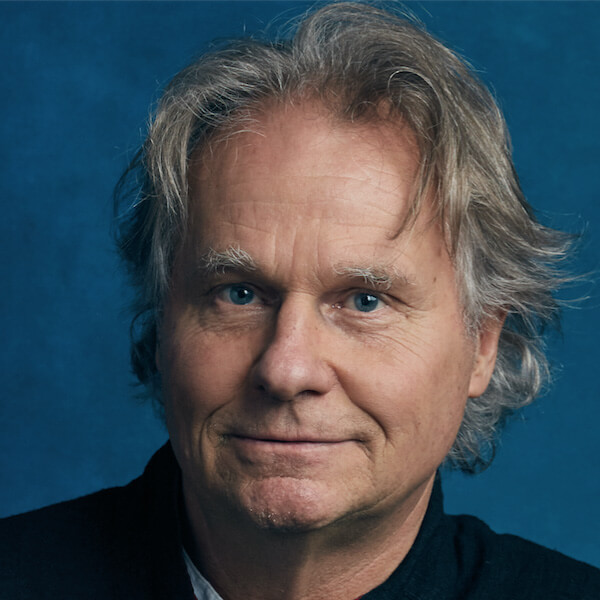 Wade Davis
National Geographic Explorer, Author and Photographer
From the waterways of the Amazon to the highlands of Tibet, across the wide plains of Africa and Australia, from the jungles of Polynesia to the ice fields of the Arctic, writer and anthropologist Wade Davis's travels have spanned the globe as he gathers the valuable age-old wisdom that indigenous cultures offer. An influential and articulate advocate for the knowledge that can be gleaned from the sensitive exploration of native customs and societies, Davis was Explorer-in-Residence at the National Geographic Society from 2000 to 2013. A prolific writer, photographer, and filmmaker, he is currently Professor of Anthropology and the BC Leadership Chair in Cultures and Ecosystems at Risk at the University of British Columbia. He earned his anthropology and biology degrees and ethnobotany Ph.D. at Harvard. Author of 22 books, including One River, The Wayfinders, and the prizewinning Into the Silence, his latest book is Magdalena: River of Dreams, released in April 2020. Magdalena: River of Dreams brings vividly to life the story of the great Rio Magdalena, illuminating Colombia's complex past, present and future.
Wade's film credits include Light at the Edge of the World, an eight-hour documentary series written and produced for the National Geographic Society, and El Sendero de la Anaconda, a documentary about Davis's return to visit Amazonian river tribes as they fight to slow the onslaught of disastrous deforestation. One of 20 Honorary Members of the Explorers Club, Davis is the recipient of dozens of international awards, honors, and honorary degrees. In 2016, he was made a Member of the Order of Canada. In 2018 he became an Honorary Citizen of Colombia.
Photo credit: Adam Dillon.
Buy Wade Davis's books at Book Passage
---
Other 2021 Authors & Speakers