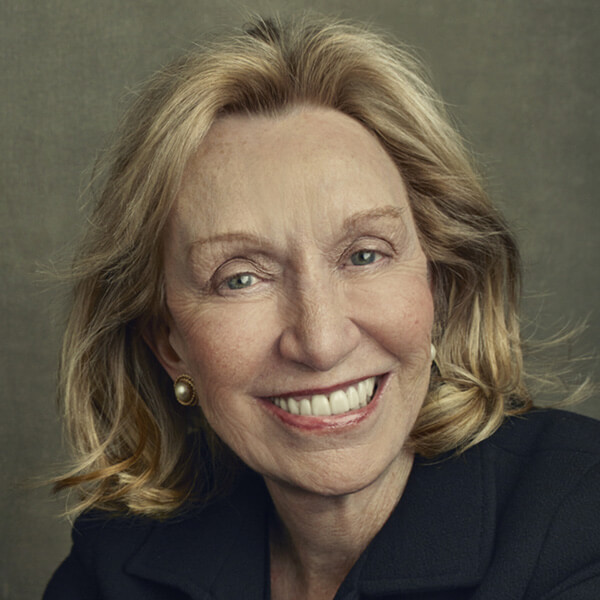 Doris Kearns Goodwin is world-renowned for her five-decade career as a presidential historian and bestselling author. Her seventh book, Leadership in Turbulent Times, was an instant New York Times bestseller. It provides an accessible and essential road map for aspiring and established leaders in every field, and for all of us in our everyday lives.
Goodwin is also the author of Lyndon Johnson and the American Dream and No Ordinary Time: Franklin and Eleanor Roosevelt: The Home Front in World War II, for which she was awarded the Pulitzer Prize. She also authored a bestselling memoir Wait Till Next Year and The Fitzgeralds and the Kennedys, adapted into an award-winning five-part TV miniseries. The Bully Pulpit: Theodore Roosevelt, William Howard Taft, and the Golden Age of Journalism was a New York Times bestseller and won the Carnegie Medal. Steven Spielberg's Amblin Partners has acquired the film and television rights to the book. Spielberg and Goodwin previously worked together on the Academy Award-winning film Lincoln, based in part on Goodwin's award-winning Team of Rivals: The Political Genius of Abraham Lincoln. She is seen frequently on all the major networks and shows including Meet the Press and The Late Show with Stephen Colbert.
Goodwin has served as a consultant and appeared extensively on PBS and HISTORY's documentaries on Presidents Johnson, Roosevelt and Lincoln, the Kennedy family, and on Ken Burns' The History of Baseball and The Roosevelts: An Intimate History.
(Photo credit: Annie Leibovitz)
Buy Doris Kearns Goodwin's books at Book Passage
Other 2021 Authors & Speakers