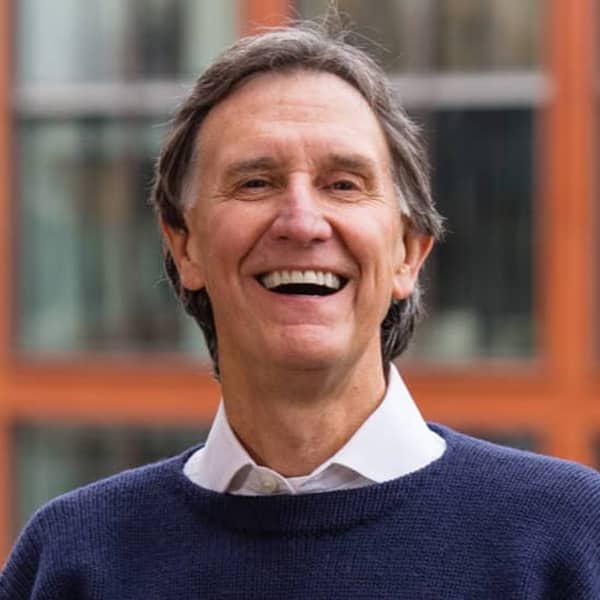 Doug Holladay
Doug Holladay is an investment banker, the founder and CEO of PathNorth, a Georgetown University professor, former White House advisor, and the author of "Rethinking Success: Eight Essential Practices for Finding Meaning in Work and Life".
Holladay's journey began with his love of mentoring young people, both 'at risk' and privileged. He loves working with bright but often struggling young talents, and understands that pressures on the "next generation" today are enormous. Holladay started the Points of Light Initiative with President Bush which has now become the nation's largest mentoring organization, MENTOR. He presents fresh and actionable insights applicable to all generations in his book, Rethinking Success.
Drawn from his personal experience and insights, and conversations with his varied networks of distinguished colleagues and friends, Rethinking Success is centered around eight principal questions we must ask ourselves regularly to stay focused, connected, and joyful throughout our working lives. Holladay has taught generations of executives and Georgetown MBA students how to use a holistic approach to defining and reaching success in life and business – how to do well without losing yourself, and to find meaning, balance, and purpose while reaching the highest levels of professional achievement. Rethinking Success is filled with essential wisdom that can help anyone, regardless of their field, maintain the practices and values that keep them in tune with their most cherished beliefs.
Holladay is a co-founder and general partner of two private equity firms. He was a senior officer with the international investment banking firm Goldman Sachs, and has held senior positions in both the White House and Department of State. While he continues as an active investor and board member, the focus of his time is devoted to PathNorth, a non-profit which helps CEOs and business owners to 'broaden their definitions of successes to include purposeful living.
Holladay holds a BA from the University of North Carolina, an MA from Princeton Theological Seminary and a MLitt from Oxford University.
---
Other 2022 Authors & Speakers