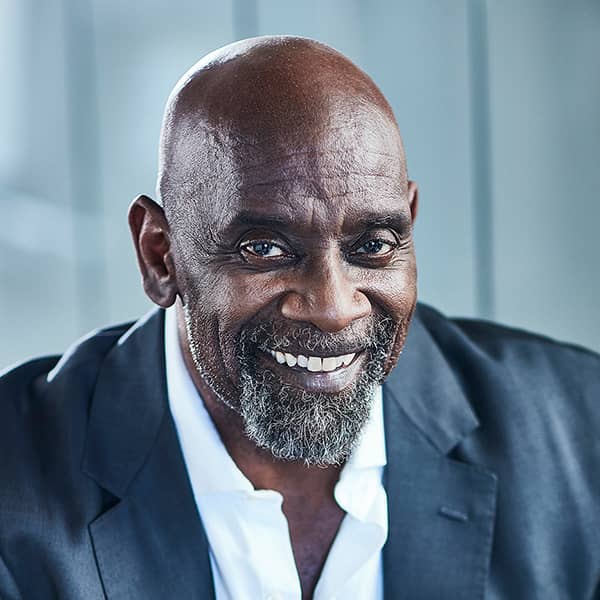 Chris Gardner
Chris Gardner is an entrepreneur, single parent, philanthropist, speaker and writer. His story may be best known by those who have read his critically acclaimed first book, The Pursuit of Happyness, or seen the award-winning film adaptation starring actor Will Smith.
The Pursuit of Happyness was Gardner's first book, chronicling his experiences as a young homeless single father trying to change his circumstances. More than a memoir of Gardner's ultimate financial success, it is the story of a man who sets out to break the cycle of poverty and abandonment of his childhood. Gardner calls it "a book for everyone who had every opportunity to quit but didn't". The book became a New York Times and Washington Post #1 Bestseller.
Gardner's most recent book, Permission to Dream, is a timeless and timely manifesto for turning dreams into action—starting now. He frames his advice within a bus ride he takes with his granddaughter, during which he shares his philosophies of success along with those of luminaries such Martin Luther King Jr., championing the idea that dreams must be met with determination to achieve excellence. Gardner's infectious optimism will encourage readers to think deeply about goals and find the confidence to dream big.
Gardner also authored the bestselling book Start Where You Are: Life Lessons for Getting from Where You Are to Where You Want to Be, published in May of 2009.
Gardner's message to his readers is simple: "If I can do this, then you can do that".
Buy Chris Gardner's books at Book Passage
---
Other 2022 Authors & Speakers