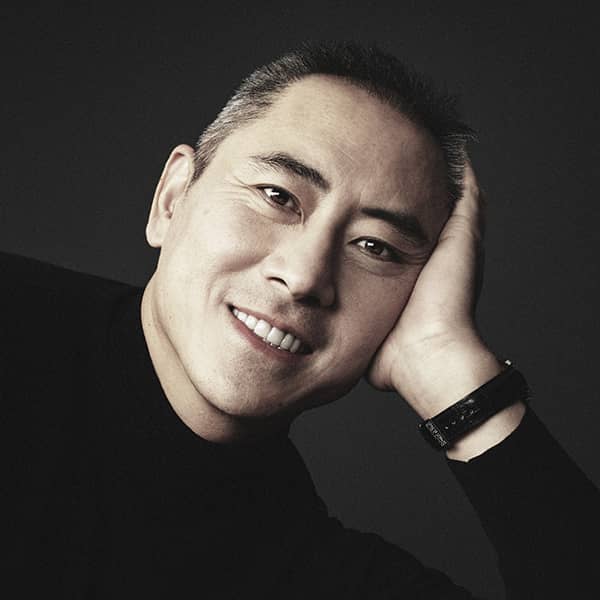 Desmond Shum
Desmond Shum is a serial entrepreneur with experience in technology, financial investment and real estate development in the Greater China region. He is the author of New York Times best seller Red Roulette, called "the book China doesn't want you to read," by CNN.
Born in Shanghai and raised in Hong Kong, Shum earned an American college degree and returned to his native China to establish himself in business. There he met his future wife, the highly intelligent and equally ambitious Whitney Duan. Aided by relationships with top members of China's Communist Party, the so-called red aristocracy, the couple vaulted into China's billionaire class, developing the massive air cargo facility at Beijing International Airport and the 5-star luxury Bulgari hotel in Beijing. They were dazzlingly successful, traveling in private jets, funding multi-million-dollar buildings and endowments, and purchasing expensive homes, vehicles, and art. They were also early pioneers of philanthropy in China, gifting extensively both domestically and internationally.
In 2017, Whitney, now divorced from Desmond, vanished from a street in Beijing. Her disappearance was believed to be political. Red Roulette is a riveting insider's story of how the Party and big money work in China today, by a man who, with his wife, rose to the zenith of power and wealth—and then fell out of favor. Shum details China's political system and what it means to be successful there. He touches on complex personal relationships, the lives of the extravagantly rich, and how business gets transacted in China, where the Party elite uses its influence to tap into outrageous wealth. Considered an authority on the subject, Shum pulls back the curtain to show how reliant China's businessmen and women are on "who you know," and how most of the rich and powerful owe their success to the patronage of somebody higher on the food chain. It is an unprecedented insider view of the ruthless, opulent, globally influential Chinese Communist Party.
Following reviews from The Financial Times and Wall Street Journal, Shum heard from his ex-wife for the first time since her disappearance. In frantic messages, she asked him to halt publication of Red Roulette, asking "what would happen to our son, if something happened to you?". Called a "deliberative, slow-building, suspenseful narrative that reveals numerous insights about the mechanics of power and greed" by KIRKUS, Red Roulette has received coverage in The New York Times, Washington Post, POLITCO, and more.
Shum holds a Bachelor's degree in Finance and Accounting from the University of Wisconsin-Madison in the United States, and is a graduate of the joint-EMBA program of Northwestern University (US) and the Hong Kong University of Science and Technology. He is a Henry Crown Fellow of the Aspen Institute.
Buy Desmond Shum's books at Book Passage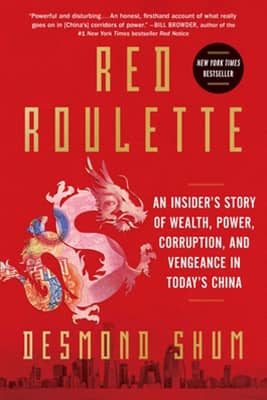 ---
Other 2022 Authors & Speakers