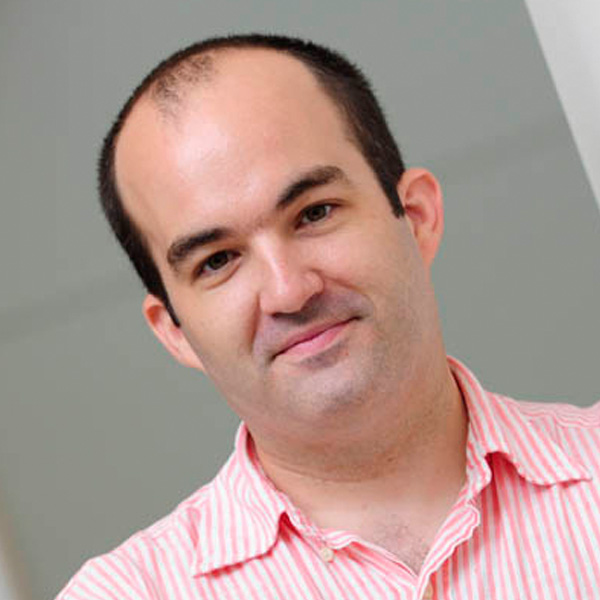 Pedro Irazoqui, Ph.D.
Dr. Irazoqui received his B.Sc. and M.Sc. degrees in Electrical Engineering from the University of New Hampshire, Durham in 1997 and 1999 respectively, and the Ph.D. in Neuroengineering from the University of California at Los Angeles in 2003 for work on the design, manufacture, and packaging, of implantable integrated-circuits for wireless neural recording.

He is director of Purdue's Center for Implantable Devices, associate head for research and professor in the Weldon School of Biomedical Engineering, and School of Electrical and Computer Engineering. His group develops wireless implantable devices for various potential applications including monitoring and suppression of epileptic seizures; prosthesis control for injured military personnel; modulation of cardiac arrhythmias; treatment of depression, and gastroparesis, a partial paralysis of the stomach; and monitoring and therapeutic modulation of intraocular pressure for glaucoma.
He has been named Showalter Faculty Scholar, and Purdue University Faculty Scholar, both in 2013. He is a senior member of Institute of Electrical and Electronic Engineers (IEEE). He has received the Best Teacher Award from the Weldon School of Biomedical Engineering (2006 & 2009), the Early Career Award from the Wallace H. Coulter Foundation (2007 & Phase II in 2009), the Marion B. Scott Excellence in Teaching Award from Tau Beta Pi (2008), and the Outstanding Faculty Member Award from the Weldon School of Biomedical Engineering (2009), as well as the Excellence in Research Award from Purdue in 2010, 2012, 2013, 2015, and 2016. He was elected the College of Fellows of the American Institute of Medical and Biological Engineerins (AIMBE) in 2016. He has been serving as Associate Editor of IEEE Transactions on Biomedical Engineering since late 2006.
---
Other 2019 Authors & Speakers