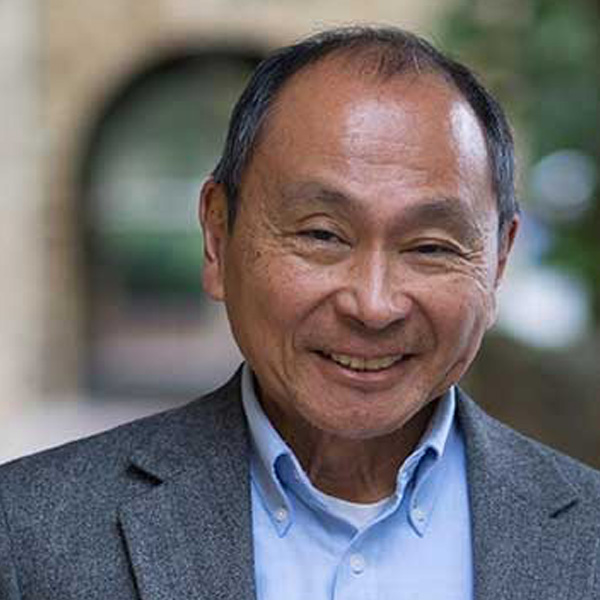 Francis Fukuyama, Ph.D.
Francis Fukuyama is a renowned political scientist and public intellectual. Beginning with his legendary bestseller The End of History and the Last Man (1992), Fukuyama's writings on the state of the international order have proven prescient time and time again. In his most recent book, Identity: The Demand for Dignity and the Politics of Resentment (2018), his scholarship and lucid analysis are once again on display as he revisits themes he explored in 1992.
Fukuyama has written widely on questions concerning democratization and international political economy. In recent years he has focused on the role of culture and social capital in modern economic life, as well as the social consequences of technological change. Fukuyama is the Olivier Nomellini Senior Fellow at Stanford University's Freeman Spogli Institute for International Studies. Fukuyama was a researcher at the RAND Corporation and served as the deputy director for the State Department's policy planning staff. He served as a member of the President's Council on Bioethics from 2001–2004. Fukuyama's recent books include: Political Order and Political Decay: From the Industrial Revolution to the Globalization of Democracy (2015) and Our Posthuman Future: Consequences of the Biotechnology Revolution (2017).
---
Other 2019 Authors & Speakers