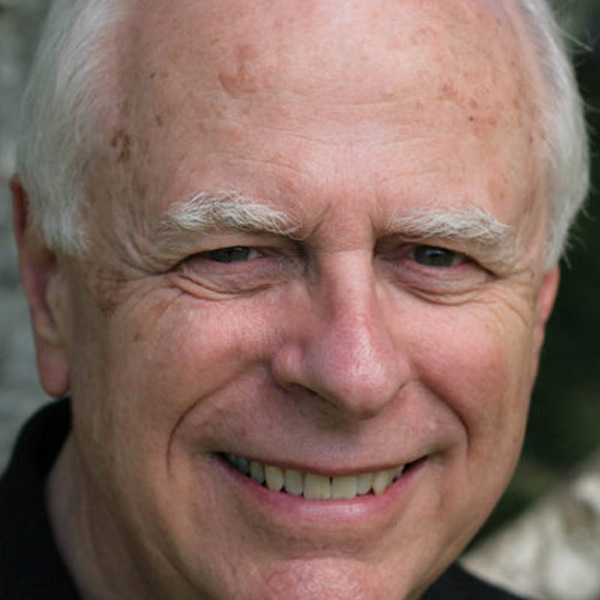 Bill Petrocelli
Bill is the co-owner with his wife, Elaine, of the nationally known-bookstore Book Passage. Book Passage has three bookstores in California in Corte Madera, Sausalito, and at the Ferry Building in San Francisco.
Bill attended Oakland Public Schools and is a graduate of the University of California at Berkeley and the U.C. Law School. In addition to several years in private practice, he served as a California Deputy Attorney General and as the head of a poverty law office in Oakland, California.
Bill served on the Board of the American Booksellers Association and as attorney for the Northern California Independent Booksellers Association, in which he successfully pursued a major price-discrimination suit against publishers. Recently, he was the plaintiff in a First Amendment case challenging a California law that threatened to interfere with the distribution of autographed books. The law was subsequently modified by the California Legislature.
He is a frequent advocate on women's issues and on the problems of local businesses.
He is the author of four books – Low Profile: How to Avoid the Privacy Invaders was published by McGraw Hill in 1980 and was one of the first books that talked about abuses of data collection by government and businesses and about the future implications of computerized record-keeping. Sexual Harassment on the Job: What it is and How to Stop It was co-authored by Barbara Kate Repa and published by Nolo Press in 1992. It was the first book published on the subject of stopping workplace harassment and sexual violence. The Circle of Thirteen is a novel that was published in 2013 by Turner Publishing. The theme of the novel is the coming empowerment of women. Novelist Lisa See called it "a true celebration of women in the face of great odds." Through the Bookstore Window is a novel published in March 2018 by Rare Bird Books. Foreword Magazine calls it "an unusual, rewarding take on the nature of memory: how it haunts and heals, how single moments set the future in motion, and how it binds survivors together in ways they seldom expect."
---
Other 2018 Authors & Speakers