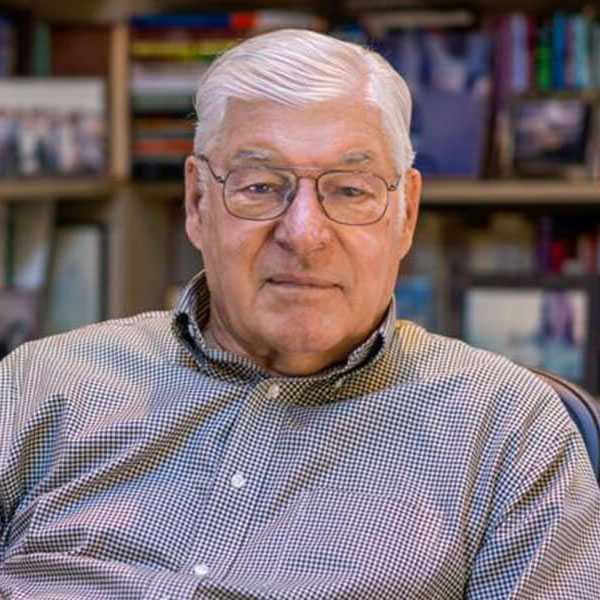 Mac McQuown
John "Mac" McQuown is a self-described anarchist, a legend in the finance industry, an environmentalist, entrepreneur, philanthropist and creator of the Stone Edge Farm Estate Vineyards and Winery in Sonoma.
According to Mac, "The environment is just a problem of figuring out what's going on. And then when you figure it out, solving it. And you know damn well the government's not going to solve it. You don't have to be an anarchist to come to that conclusion."
"Mac" is a true legend in the finance industry having started the first index fund at Wells Fargo and worked to introduce the first retail index fund in the 1970's. In 1981, Mac became a founding member of Board of Directors at Dimensional Fund Advisors, furthering his belief in the power of quantitative analysis to measure risk and return.
Mac's interests and influence extend well beyond the world of finance. In 2004, he and his wife Leslie established Stone Edge Farm Estate Vineyards and Winery in Sonoma, which produces world-class Cabernet Sauvignon wine.  But Stone Edge is no ordinary winery. It is also a unique microgrid, a self-sustaining property with energy supplied by solar panels, hydrogen generated by a solar-powered electrolyzer, and a triple-redundant mini-gas turbine, all funneling power into onsite batteries. The complex control system is flawlessly designed to pull power at any given moment from the most efficient and sustainable source.
Mac will discuss the journey he and Leslie have taken with Stone Edge, where it is today and where it is headed. As for the future of power generation, according to Mac, "There aren't going to be any utilities by the time your grandkids are full-grown. There will be no utility grids."
---
Other 2020 Authors & Speakers