Literatura Latina
A celebration of literacy, entertainment, and art
In addition to hosting Authors Festival events throughout the last week of August, the Sonoma Valley Authors Festival organizes additional events when opportunities arise.
Literatura Latina, postposed due to COVID, will be a three-hour celebration of art and entertainment that will deliver a variety of cultural activities to Sonoma Valley's Spanish-speaking community. The free, community celebration will include live music from the Valley Vibes Orchestra and Transcendence Theatre Company, kids' art creations by ArtEscape, presentations by thought-provoking authors, poets, and speakers, and engagement with organizations that support the Sonoma County Latino Community.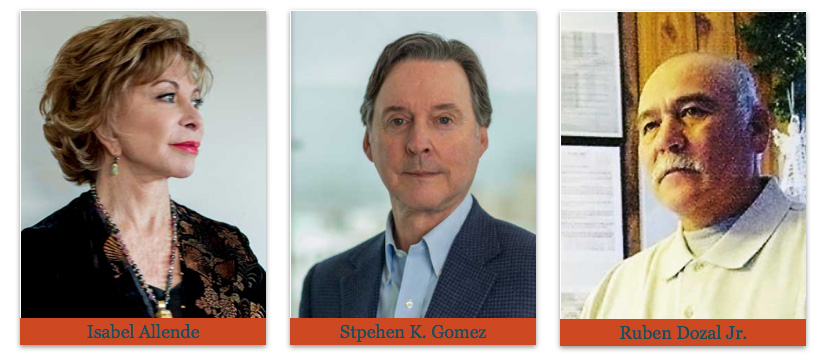 This year, we plan to welcome best-selling author and philanthropist, Isabel Allende, who will discuss her life and her latest book, A Long Petal of the Sea, speaking in Spanish at Hanna Boys Center. Born in Peru and raised in Chile, Allende won worldwide acclaim in 1982 for The House of the Spirits. The author of over 20 novels, Isabel has sold more than 75 million copies of her books and is known for writing and speaking with passion from her heart.
In addition, Stephen K. Gomez will read his Spanish-language poetry, and Ruben Dozal, Jr. will share his personal story of learning how to read as a senior citizen so he could read together with his grandchildren. He even wrote a book using his newly- developed skill.
A Special Thank You to our Sponsors

For more information, please contact admin@svauthorsfest.org or (707) 282-9028.