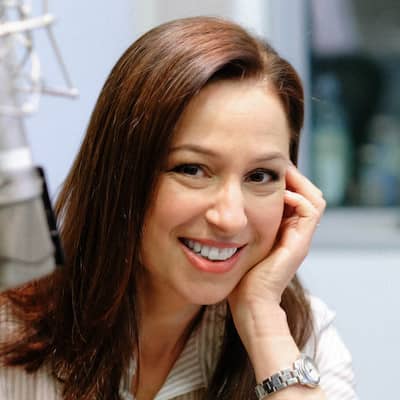 Manoush Zomorodi
Manoush Zomorodi is a journalist, podcaster and media entrepreneur. She is the host of NPR's TED Radio Hour, the creator and host of award-winning podcasts ZigZag and Note to Self, and author of Bored and Brilliant: How Spacing Out Can Unlock Your Most Productive and Creative Self.
In 2013, Zomorodi created, hosted, and was managing editor of Note to Self, a podcast out of WNYC Studios for "anyone trying to preserve their humanity in the digital age." Each weekly episode examined life's digital quandaries through experiments and conversations with experts and listeners, exploring the new questions tech has brought into our lives. Topics included information overload, digital clutter, sexting "scandals" and the eavesdropping capabilities of our gadgets. In 2015, she led her listeners through an experiment to help them unplug from their devices, get bored, jump-start their creativity, and change their lives.
Zomorodi's book Bored and Brilliant: How Spacing Out Can Unlock Your Most Productive and Creative Self builds on that experiment to show us how to rethink our gadget use to live better and smarter in this new digital ecosystem. She explains the connection between boredom and original thinking, exploring how we can harness boredom's hidden benefits to become our most productive and creative selves without completely abandoning our gadgets in the process. Grounding the book in the neuroscience and cognitive psychology of "mind wandering"—what our brains do when we're doing nothing at all—Zomorodi includes practical steps you can take to ease the nonstop busyness and enhance your ability to dream, wonder, and gain clarity in your work and life.
Through her career, Manoush Zomorodi has won numerous awards for her work. She was named one of Fast Company's "100 Most Creative People in Business for 2018" and has received The Gracie for Best Radio Host in 2014 and 2018. She is especially proud of the Webby her team won in 2018 for "The Privacy Paradox", a five-part plan to help people take back control over their digital identity. Her audiobook reading of Bored and Brilliant won her the AudioFile Magazine Earphones Award ("Zomorodi's melodic voice beckons and inspires listeners.") In 2020, she also received a Webby for Best Podcast Host and the Leadership in Media award from Mouse, the tech non-profit for youth education.
Prior to her work in podcasting, Manoush Zomorodi reported and produced around the world for BBC News and Thomson Reuters, including a few years in Berlin.
She received a bachelor's degree from Georgetown University in English and fine arts. She is half-Persian and half-Swiss, and was born in New York City where she lives with her family.
Buy Manoush Zomorodi's books at Book Passage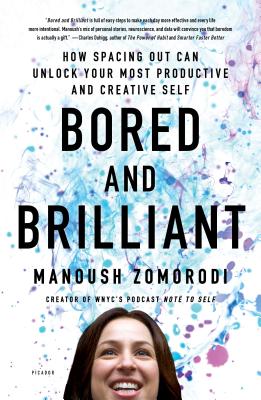 ---
Other 2022 Authors & Speakers